All You Need To Know About New Event In Animal Crossing
Published 05/18/2020, 9:44 AM EDT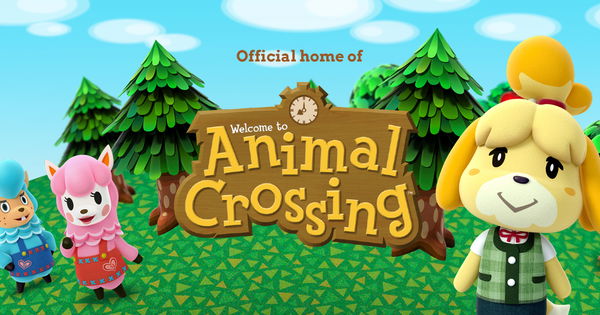 Animal Crossing rose to its popularity during the ongoing pandemic lockdown. Most of the players described the game as a relaxing outlet. However, some have expressed their frustration with the game as it eats up a lot of time with little to show for it. Nevertheless, Animal Crossing is quite a fantastic game to play. 
Animal Crossing: New Horizons recently announced their latest event. It won't be as big as the other events, but it will incorporate everyone. The event will have to do a lot with the museum. The event definitely has a close consonance with International Museum Day (May 18th). It is apparently being called Stamp Rally.  
Stamp Rally gives you a full week to visit your island's museum in order to collect postages. This gives one a reason to spend time enjoying the good work by Blathers.
ADVERTISEMENT
Article continues below this ad
Animal Crossing Stamp Rally Event 
Thanks to TagBack TV, we have a comprehensive idea about the event. The event is quite self-explanatory and straightforward. All one has to do is head to the museum, speak to Blathers. The instructions provided will help us collect all the appropriate stamps. Next up, one has to visit three different wings in the museum – the fish, the bug, and the fossil exhibit. 
ADVERTISEMENT
Article continues below this ad
Once you visit these places, you have to collect certain stamps from the stamp booths. The locations of these stamp booths will be different for every player. One has to locate all the three stamp booths to collect these stamps. Once that is added to the collection, go back to Blathers, he will provide a reward. 
What are the rewards for Stamp Rally? 
ADVERTISEMENT
Article continues below this ad
Once all the stamps are collected, and Blathers gives the rewards, you will have three specific golden plaques. The bug, the fish and the fossil plaque will be added to your collection. One can pin them up in their room to decorate their home in Animal Crossing. 
The great thing about this event is that it can be repeated several times. You can repeat it for every room you have in your house. That way, every wall will have that shiny golden plaque. The initiative is quite a good one as it reminds us of the old days when collecting stamps was fun.