All You Need To Know About Rafael Nadal's Training Routine
Published 02/14/2020, 11:54 AM EST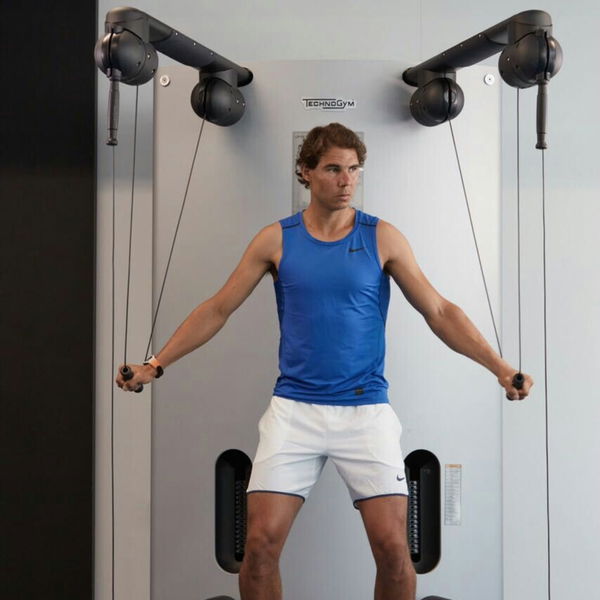 Rafael Nadal's training routine has been an area of curiosity for his fans and for fitness enthusiasts. The Spanish bull works like a machine on the court and has an incredible physique. Despite multiple injuries providing impediments, Rafa has always remained in shape.
ADVERTISEMENT
Article continues below this ad
With that being said, let's explore the fitness mantra of one of the fittest athletes out there in sports.
What do we know about Rafael Nadal's training routine? 
ADVERTISEMENT
Article continues below this ad
Rafael Nadal's training routine consists of extensive strength training during pre-season and light work during the regular season. The majority of his fitness prowess is due to the hours spent on court.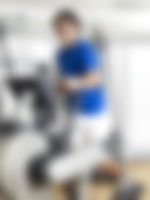 This is a rough sketch of Nadal's routine when he's in the offseason –
8:30- Wake up and eat breakfast
9:30- practice on the tennis courts
1:30- practice ends, free time begins
4:30- training in the gym
Know More – "Rafael Nadal Has An Advantage" – Daniil Medvedev On Grand Slam Race
How does Rafa start with his training? 
He begins with a vibrating platform that contracts muscles 30-50 times a second. This helps in blood circulation, flexibility and range of motion. For a player like Nadal, it is even more crucial, as it helps in reducing injury recovery times.
He alternates between band work and various poses on the vibrating platform.
Using Elastic Bands
Nadal begins working with resistance bands after several minutes on the vibrating base. He pulls with one hand both across his body and from front to back. Post this, he grabs two pulleys and pulls front to back again.
These pullies carry a distinct advantage over overweights. First, they are far more transportable. Second, the variable resistance allowed by them is higher.
A major benefit of these bands is that it helps to work the essential areas of shoulder and rotator cuff. They do it more effectively than free weights.
Core Body Workout
This consists of standing anchored to the wall by bands around his knees. Post this, he does a variety of push-ups.
The exercise ball comes past. Rafa balances on it for light sit-ups that work multiple muscles in the core. Obviously, the lower back is worked in a more strenuous manner because of the ball, as compared to a regular sit up. In fact, he also uses the ball to do a plank. He achieves this by resting his elbows on the ground while his feet are elevated and resting on top of the ball.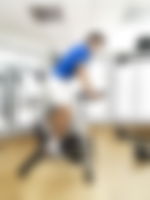 The core workout ends on a light note. This is done by playing a round of catch with his trainer, using a medicine ball. With this, Rafa is careful to turn his body completely with each toss. This fortifies the muscles that will be used later in the week or month.
Concluding the workout
Finally, Rafael Nadal's training routine ends with a round of stretching. Rafa considers this as the key to his overall fitness.
ADVERTISEMENT
Article continues below this ad
His personal therapist stretches him out every day, working different muscles at each point considering the requirement of the period.
Nadal stretches his lower body more during the grass-court season due to the low bounces that result from the skids on the grass.
With this, we come to the end of his training routine. Now you know why Rafa is a machine on the tennis court.
ADVERTISEMENT
Article continues below this ad
What do you think of Rafael Nadal's training routine?
Know More – Rafael Nadal Debuts In The Business World With Mabel Capital