All You Need to Know About Roger Federer's Shoe Venture 'On'
Published 12/30/2020, 1:52 AM EST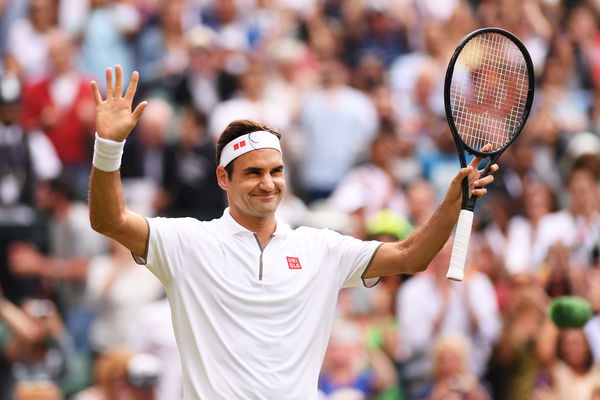 ---
---
Roger Federer is a master when it comes to tennis, but over the years he has been actively pursuing different business interests.
ADVERTISEMENT
Article continues below this ad
Back in 2019, Federer bought a stake in Swiss sneaker brand 'On'. Federer has worked closely with the sneaker brand and released a set of personalized sneakers as well.
Roger Federer invests in Swiss brand 'On'
ADVERTISEMENT
Article continues below this ad
In November 2019, Federer bought a stake in the Swiss sneaker brand 'On'. Although he hasn't taken a formal role in the company but has been closely working with them to release his own lineup of shoes.
While investing his hard-earned millions in the brand, Federer said that being a rising Swiss company he is happy to take it farther.
"I am excited to be able to work with a young Swiss company that's on the up. It's a chunk of money big enough that I had to think about it carefully.
"I wanted to make a mark to show On how much I believe in the company and that I am planing for the long term with them."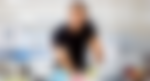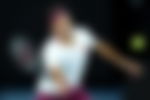 Roger Federer launched his own first product with 'On'
Everyone was eagerly waiting for Federer's sneaker lineup with On. And in July 2020, he finally launched it. As described by him and 'On', the shoe is named 'THE ROGER FEDERER CENTRE COURT' and it is a tennis-inspired sneaker in which Federer has given his input in its development.
"The minimalist design and easy comfort of On's shoes had me hooked years ago. I wanted to infuse the tennis sneaker with the same lightness, comfort, and agility for every day," Federer said.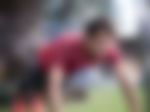 ON partners with the Swiss Olympics team
The partnership between Federer and On reached new heights after it was announced that the brand will partner with the Swiss Olympics team for the 2020 Tokyo Olympics.
It was a great step forward for the brand, as it will receive global exposure when the athletes dawn the 'On' apparel in the Tokyo Olympics.
"I am pleased to announce that On is to be a new partner of the Swiss Olympic. This means that all swiss athletes at the Olympic Games in Tokyo next year will be wearing On clothes and shoes.
"Of course, I hope I'll be there too. I also think it's great that this partnership supports both young athletes and Paralympians. This is wonderful news, and I hope that Swiss athletes are looking forward to collaborating with ON."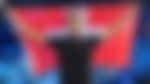 A second shoe lineup in 2021
Further, the next lineup of Federer inspired shoes will drop in 2021. This series will be called 'THE ROGER FEDERER CLUBHOUSE'.
This is much bolder and youth-centric. It is still similar to its predecessor but it will feature sharp colors and contrasts which is a bit different from the subtle look of 'THE ROGER FEDERER CENTRE COURT'.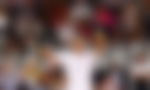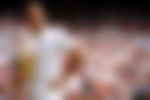 Will 'On' shoes feature the RF logo?
ADVERTISEMENT
Article continues below this ad
One might be wondering will Federer's iconic 'RF' logo feature on these shoes. Earlier in 2020, Federer recovered his 'RF' logo back from Nike. But 'On' has clarified that the logo is Federer's personal property and thus won't feature on 'On' shoes.
Although the old logo is prominent, Federer registered a new logo by the end of 2020. The logo is simpler than his old one. It has an 'R' with a period. Federer and 'On' could use this logo together.
ADVERTISEMENT
Article continues below this ad