All You Need To Know About Roger Federer's Family
Published 12/31/2019, 12:10 PM EST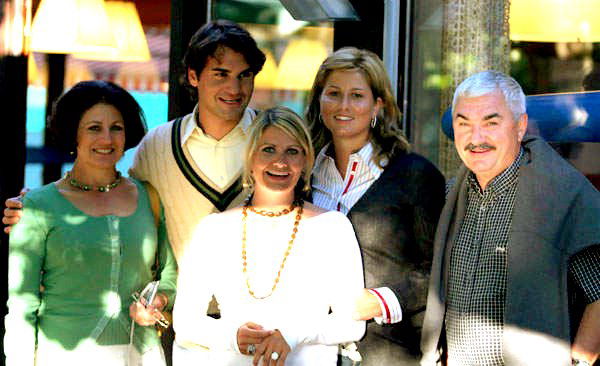 ---
---
The 20-time Grand Slam champion Roger Federer's family is based in Switzerland. He was born to Robert and Lynette Federer in the Swiss town of Basel. His father is a Swiss-German from Berneck, Switzerland and his mother is an Afrikaner from South Africa. 
ADVERTISEMENT
Article continues below this ad
Roger Federer's parents
His father served as an executive at a pharmaceutical firm Ciba-Geigy. He met Lynette on a business trip and she was also working for Ciba-Geigy. Later, after they got married, Lynette gave birth to Diana and Roger who grew up in the town of Munchenstein, just outside the city of Basel. His parents introduced Federer to tennis but they also let him play squash, basketball, soccer, and other sports.
ADVERTISEMENT
Article continues below this ad
Tennis was a common interest in their family and everyone enjoyed the sport. Roger was talented enough to earn an entry into Basel's junior tennis program at the age of eight. Taking up tennis professionally was Federer's personal choice and he received unconditional support from his parents.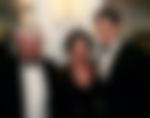 "The children have to put their hearts and souls into it," said Lynette. "They cannot be forced to do it, not by the mother, the father, the school, or the coach."
Roger Federer's sister
The Swiss maestro has one sibling his older sister, Diana. She was born in 1979 (two years before Federer was born). Diana works as a nurse in Switzerland and looks like the gene for twins runs in the family. Diana is also the mother of a set of twins.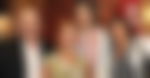 Roger Federer's wife
The former WTA player Mirka Vavrinec met Roger Federer during the 2000 Summer Olympics. That's where everything between the two started. Back then, Roger did not have any ATP titles.
"We were both playing for Switzerland in tennis," Federer once said. "And then we spent two weeks together in those dorms. We were together with the wrestlers and all the other cool athletes. I guess over the two weeks, we built up some chemistry."
After dating for almost nine years the couple got married at Wenkenhof Villa near Federer's hometown Basel in 2009. The same year Mirka gave birth to their identical twin girls – Myla Rose and Charlene Federer.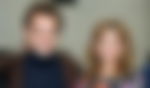 Mirka retired from the professional tennis tour due to a foot injury.
Know More – Who is Roger Federer's Wife Mirka Federer?
Roger Federer's kids
Roger and Mirka are parents to four children. The set of twin girls, Myla Rose and Charlene Riva were born in 2009. The set of twin boys, Lennart and Leo were born in 2014. All their kids are home-schooled.
"They are so cute, well-educated, they like traveling, they get excited when they go on a plane or when they come to the zoo or even tennis with me. I never saw myself in a vision as a tennis player and father and husband at the same time," Federer once said.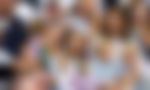 His girls aren't really interested in tennis, but one of his boys shows some interest in the sport. "Yeah one of them, the other three (gesturing dicy). One is on a strike right now, he hasn't played tennis in two months, doesn't want to do it, you know which one," Federer said.
You may also like – Roger Federer Says Only One of His Kids is Interested in Playing Tennis
ADVERTISEMENT
Article continues below this ad
What languages do they speak at home?
Federer hails from a region bordering France and Germany. With his country of Switzerland having four officials languages that make him a polyglot. He is fluent in English, French, German and Swiss-German. Swiss-German is his native tongue. Federer's mother being South African, English could also serve as his native language).
He can also speak functional Swedish and Italian. He can also speak functional Swedish and Italian.
ADVERTISEMENT
Article continues below this ad
His twin girls speak Slovakian to Mirka (since its Mirka's native language) and they read Slovakian storybooks. The girls also speak Swiss-German and English (their nanny is English).