All You Need To Know About Roger Federer's Training Routine
Published 02/10/2020, 10:01 AM EST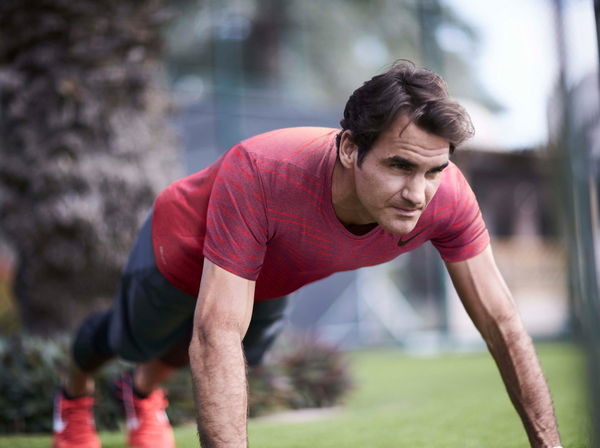 ---
---
Roger Federer's training routine makes him continue at the highest level even as his age advances. The Swiss maestro has a comprehensive set of exercises to make his body a moving weapon on the court.
ADVERTISEMENT
Article continues below this ad
Let us take a comprehensive look at Roger Federer's training routine.
What Does Roger Federer's Training Routine Look Like? 
ADVERTISEMENT
Article continues below this ad
Federer loves to warm up with the jump rope. His training sessions are characterized by several minutes of jump rope. It is a great fitness routine and builds both cardiovascular fitness and agility.
Next, he does several jogging steps that help to work different muscles in his body. This consists of butt kicks, a running motion where the heel must touch the buttock with each step as a player advances from the net to the baseline and back again.
Know More – "I Had Never Seen Anyone Do That" – Leander Paes Calls Roger Federer The Greatest Tennis Player Of All Time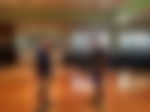 Working The Upper Body
After he's done with his lower body, he moves focus to his upper body routine that is crucial to his tennis.
For this, Federer does the medicine ball toss. The ball is flung back and forth again and again from chest level as he shuffles from sideline to sideline.
Using The Racquet And Ball
Roger Federer uses an excellent exercise to sharpen his reflexes. This includes someone throwing three balls at him, with the Swiss maestro aiming to hit all three balls. It really helps him in making good returns and to be ready for a change in pace.
Federer has another fun exercise in his kitty. In this, someone throws a softly bounced ball at him that he has to catch with either of his hands and then bounce back. This allows Roger to improve his hand-eye coordination.
The Cone Drills
These form a crucial part of Federer's routine. It includes placing three cones in a triangle, about four feet apart from each other, just inside the baseline.
Know More – INSANE: Rafael Nadal Produces 360 Hook To Impress Roger Federer
ADVERTISEMENT
Article continues below this ad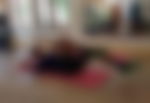 He then moves around each cone swinging forehand and backhand strokes. He takes one stroke each time he walks around a cone in a zig-zag manner. It is very crucial for his groundstroke movements and footwork.
Training During Off-Season
ADVERTISEMENT
Article continues below this ad
Federer has an element of weight room training in his routine during the offseason. This includes leg press, bench press, the fly, leg squats and bicep and tricep curls among others.
Now you can figure out why Roger Federer is in prime shape even at this phase of his career.