Sofia Kenin: All You Need to Know About Her Father and Family
Published 02/01/2020, 2:29 AM EST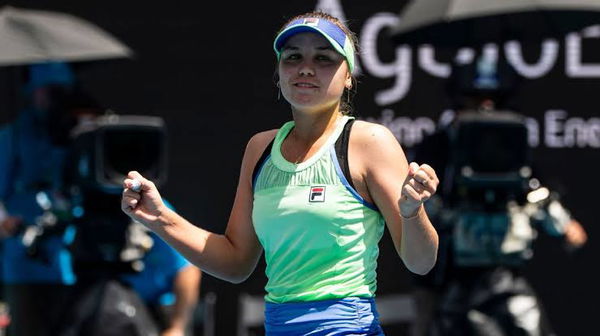 ---
---
World No.15 Sofia Kenin astonished the world after breaking through to win her maiden Grand Slam finals of the Australian Open 2020. Sofia's father, Alexander Kenin played a major part in her success. However, how did he help his daughter to achieve her dream after a turbulent family past?
ADVERTISEMENT
Article continues below this ad
However, there are many lesser-known facts about Kenin. One of them is that she is a Russian from the origin.  Let's find out more about Sofia Kenin's family.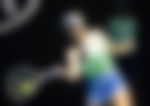 ADVERTISEMENT
Article continues below this ad
Sofia Kenin's family background
Sofia Kenin, who prefers to go by the name "Sonya", was born on 14th November 1988 in Moscow but is a boldly proud American. Her parents Svetlana and Alexander Kenin left the Soviet Union in 1987 and migrated to the United States. They did return to Russia for a few months so her grandmother could help with the newborn – Sonya herself.
However, they returned back again to the USA to help raise her well. Her mother worked as a nurse and the family had little money when they initially moved to New York. The family later settled in Florida; Kenin revealed her parents sacrificed themselves so she could have the American dream.
Her father recognized her tennis talent and arranged training sessions for her with Rick Macci in Florida's Broward. The Russian immigrant family in the United States was fascinated with the sport of tennis.
Sofia began playing tennis at the age of five, she drew inspiration from her father who hit tennis balls in his leisure time. Her father has always been her primary coach.
In 2017 Kenin's father helped her to develop an aggressive style of play.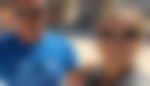 Her father shared about their uphill battle for their tennis training in the USA.
"I think it gives her some toughness. I don't think she experienced that much, all the sacrifices that we had to go through but she knows about them. And when we just got to the country, that was very, very, very, very tough. I had to work at night, go to school in the morning, and to drive in New York without speaking English," Alex Kenin said.
"On the radio, they were telling me to go, I didn't know the words – what they said. It was very tough. But it's amazing, the things you do when you need to survive. She knows about them but thank god she didn't have to experience them."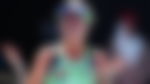 The family started out from scratch and usually practiced tennis on the driveways. "We had a very big driveway, so it was logical – 'alright, what shall we do after work?' So I gave her two racquets and we played in the driveway," Alexander said.
"All of a sudden I noticed that she started hitting the ball – at that point you can hardly call it hitting the ball – but at least she had great hand-eye coordination. We were in the strangest places all around the United States and I was driving at night to find some community where we could find a court to practice in the morning," he added.
Also Read: Sofia Kenin: All You Need to Know
Who is Sofia Kenin dating?
The budding player is currently focused and dedicated to her tennis career and aims to reach the top of the WTA rankings. Hence, she is not dating anybody currently.
Furthermore, she has not hinted about any special man in her life. Kenin has always kept her personal life away from the limelight. However, she has divulged that she is not yet prepared to start her dating life putting her career at a risk.
When did Kenin break into the Top 10 Rankings?
ADVERTISEMENT
Article continues below this ad
After tasting the 2020 Australian Open glory, Sofia breached into the Top 10 for the first time. As World No. 7, she became the youngest player after Serena Williams (1999) to make it into the elite list.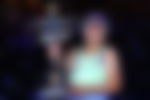 Following that, she also won the first edition of Lyon Open and reached her career-high ranking of No. 4. Post resumption of tennis, Sofia made her best record at the US Open and finished runner-up at the French Open.
ADVERTISEMENT
Article continues below this ad
Sofia became the 2020 WTA Player of the Year; however, she failed to defend her Australian Open title in 2021. She was upset by Kaia Kanepi in the second round.
Besides that, her father was present in all her matches, giving her all the support throughout the tournament.