All You Need To Know About The Friendship Of Serena Williams And Meghan Markle
Published 03/25/2020, 11:08 AM EDT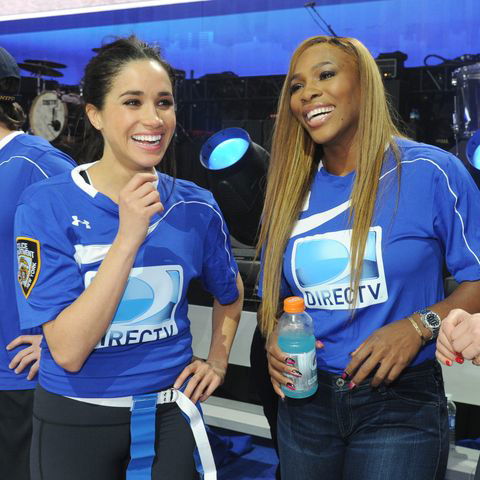 Serena Williams and Meghan Markle will always serve as the torchbearers for women who aspire to fulfill their ambitions. Despite the difficulties they faced, both became pioneers in their respective fields.
ADVERTISEMENT
Article continues below this ad
While Serena became a legendary tennis star, Markle was the face of the iconic TV series 'Suits'. Markle also married Prince Harry and became a member of the British Royal family. However, both of them have also been extremely close friends for a long time.
They've been with each other through thick and thin. In fact, they've been a part of the big moments of each other's lives. Be it Meghan attending Serena's big match or Serena attending the Royal wedding.
ADVERTISEMENT
Article continues below this ad
Know More – "By Anxiety I Mean I'm Just On Edge" – Serena Williams Can't Take The Coronavirus Quarantine Anymore
When and how did Meghan Markle and Serena Williams meet?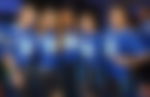 Meghan and Serena first met each other at a Super Bowl party in the year 2010. The duo immediately hit it off and embarked on a journey that extended for years after. In fact, Meghan has described their first meeting through her blog called The Tig.
"Taking pictures, laughing through the flag football game we were both playing and chatting not about tennis or acting but about good old fashioned girly stuff."
How have the two featured in each other's lives? 
Serena had special words for Meghan when the latter made an appearance at Wimbledon 2017.
"We have always supported each other, just been there for each other through a lot".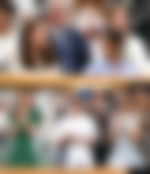 Meghan appeared at Wimbledon 2018. Serena explained how Meghan's presence motivated her.
"Every year for a couple of years (Meghan) comes out to Wimbledon and has supported me".
In fact, it is said that Meghan met Prince Harry in London in 2016 when she was there to support Serena Williams. Again, in 2019 Meghan cheered for her pal. She sat alongside Kate Middleton and Kate's sister Peppa.
However, the high point of their camaraderie was when Serena and her husband Alexis Ohanian appeared at the Royal Wedding of Serena Williams. Serena opened up on the exhilarating experience –
"To have such a monumental moment in England, nonetheless of all the places, I felt like we were literally watching history."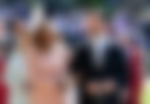 "I feel like in a few years we are going to look back at that moment and it's going to be so historic."
"It's going to be something that people never forget."
But above all, Serena added: "I just wanted to see my friend be happy. And I think that's what happened."
Know More – London Olympics 2012: The Golden Run Of Serena Williams
Serena Williams hosted Meghan Markle's baby shower
Serena co-hosted the baby shower of Meghan Markle in New York in mid-February 2019. In fact, she threw a luxurious yet quiet celebration in the penthouse of the Mark Hotel on Manhattan's Upper East Side.
ADVERTISEMENT
Article continues below this ad
Reportedly, Serena and Amal Clooney footed the entire bill for the event. This amounted to around $83, 666.
Supporting each other in desperate times
Serena was at the lowest point in her career after the US Open 2018. Williams had an infamous outburst that was widely criticized. Serena revealed that she confided in her "long term" BFF Meghan during this difficult period.
ADVERTISEMENT
Article continues below this ad
Williams told the Australian news programme The Sunday Project – "We have known each other for a long time, but we really kind of are relying on each other a lot recently".
Clearly, the two are best friends. We often find that women at top are said to be hostile towards each other. However, Serena and Meghan break these stereotypes by being the pillars of support for each other.