All You Need To Know About The Roger Federer Foundation
Published 12/14/2019, 4:09 PM EST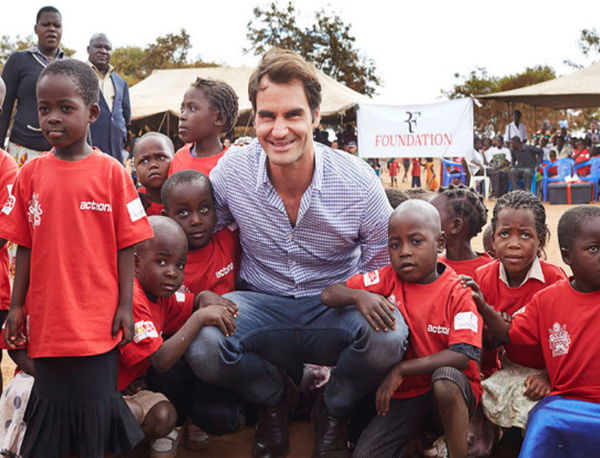 ---
---
When Roger Federer was asked about his greatest achievement so far in his life, without having any second thought the Swiss legend replied "I'm very proud of my foundation that's been running for 15 years and we've had an impact on one million children. Giving them a better quality of education."  The Roger Federer Foundation is one of the finest associations on the planet which enhances the lives of the children living in penury.
ADVERTISEMENT
Article continues below this ad
The Roger Federer Foundation was established in 2004. They are able to shape a bright future for underprivileged children. The foundation principally supports the educational projects in the region of southern Africa and Switzerland. Presently it takes care of over one million kids.
The foundation believes education is the most powerful weapon with which an individual can ever have and education has the power to change the world. Their prime focus is on academics. As their guiding principle states "children should be ready for school and schools ready for the children."
ADVERTISEMENT
Article continues below this ad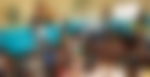 Along with education, children are exposed to extra-curricular activities. "All activities are realized and implemented by local non-governmental authorities in close collaboration with the local communities."
The foundation is put up in the African countries namely Botswana, Zambia, Namibia, Malawi, Zimbabwe, and South Africa. In Europe, it's based in Switzerland.
Last year the foundation crossed the bar of one million children benefiting from the programs promoted by the Swiss legend's charitable activities. The CEO of the Roger Federer Foundation, Janine Handel said: "there was no other possibility than achieving this goal because Roger always achieves his goals."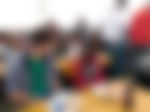 "There are one million children who benefit from the major quality of education in the school, pre-school, kindergarten. One million children have now a better chance to make their way in life, to get a job, to exit from poverty."
Roger Federer (President), Lynette Federer (Roger's mother), Mirka Vavrinec Federer (Roger's wife), Robbie Federer (Roger's father), Susanna Lemann (a Swiss Brazilian businessman), and Tony Godsick (Roger's agent).
The Match for Africa series comprises recurring tennis exhibition matches which raises money for the Roger Federer Foundation. Until now each match has raised more than $1,000,000 and revenue supports the educational and athletic programs for children in Africa.
The first Match for Africa was held in Federer's home country Switzerland against his greatest adversary Rafael Nadal. A few doubles matches were also played were Federer partnered the co-founder of Microsoft Bill Gates.
ADVERTISEMENT
Article continues below this ad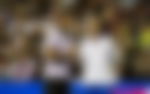 In February 2020 the sixth match in this series is scheduled to take place in Cape Town, South Africa. Federer will be setting up a clash against his biggest rival Nadal.
Know More – Tickets for 'Roger Federer vs Rafael Nadal' Match in South Africa Sold Out Under 10 Minutes
ADVERTISEMENT
Article continues below this ad
The foundation is supported by a significant number of philanthropists. They are Credit Suisse AG, Wyss Foundation, Fondation Botnar, Rolex SA, Roche Employees Action and Charity Trust, Educate a Child Foundation, Bill & Melinda Gates Foundation, Jacobs Foundation, J&K Wonderland Foundation, Lindt & Sprungli (International) AG, The Starbucks Foundation, Green Leaves Education Foundation, Jura, tibits, Golf 4 Africa, Fondation Alfred & Eugénie Baur, Gebrüder Knie – Schweizer National-Circus AG and fans4roger.
Know more about donation information and volunteering opportunities at the Roger Federer Foundation.