All You Need to Know About Wimbledon Championships 2021 Roof Rules
Published 06/28/2021, 9:15 AM EDT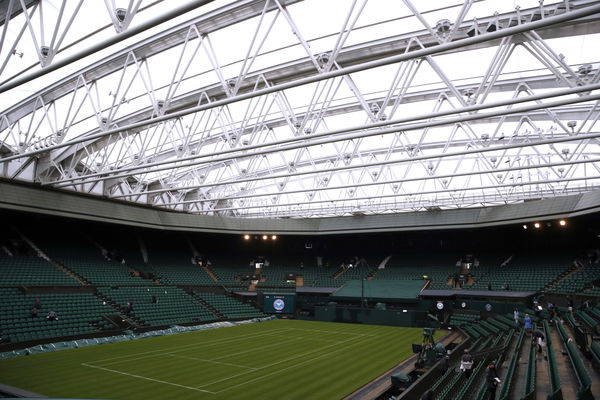 ---
---
The British weather is very notorious. Even during summers, rains are a common feature, and that is sometimes a big issue at Wimbledon Championships 2021. To tackle the rain problem, Wimbledon introduced a retractable roof, first on the Centre Court and then on the No.1 court. But closing the roof at Wimbledon is not as easy as it is in other Grand Slams.
ADVERTISEMENT
Article continues below this ad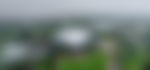 Wimbledon's retractable roof is one of the most sophisticated roofs in tennis. It is huge, heavy, and is very much different from its counterparts. When the roof is closed, it is 75 meters wide, 90 meters long, and is 16 meters above the grass court surface.
ADVERTISEMENT
Article continues below this ad
There 10 cross spans called trusses, and these are split into five each on each side. Each truss weighs around 100 tonnes. Each trusser is connected with a waterproof and translucent fabric called Tenara.
How long does it take to close Wimbledon Championships 2021 roof?
When it rains, the roof closes in 10 minutes; however, the play doesn't start for the next 25-30 mins. That is because in a closed environment grass-court performs differently because of moisture and condensation. Hence, to replicate the outdoor conditions, hundreds of air conditioners are switched on to remove condensation and moisture, which takes around 25-30 mins.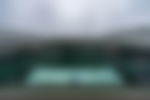 After the condition is stabilized and resembles the outdoor conditions, players then get a full warm-up again. And once the roof is closed, it will not be opened until the current match finishes. This rule is applicable even if the sun is out and it stops raining.
ADVERTISEMENT
Article continues below this ad
Because of the fabric Tenara installed on the roof, it is able to bring natural light to the grass. Moreover, when the roof is closed, the LED lights also light up hence fulfilling the requirement for high definition streaming of the Wimbledon Championships. Moreover, the roof also acts as a sunshade to the Royal box that houses the British Royal Family at the Championships.
Wimbledon had to think a lot before constructing the roof in 2009. From the grass to variable conditions, all needed to be perfect and hence their roof is costly and a highly engineered piece of equipment.
ADVERTISEMENT
Article continues below this ad