Alleged extortion to hide dopers abhorrent – IAAF President, Coe
Published 11/08/2015, 4:52 AM EST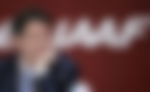 ---
---
LONDON (Reuters) – IAAF president Sebastian Coe called alleged bribery within athletics "abhorrent" on Saturday after claims that predecessor Lamine Diack received over one million euros ($1.09 million) to cover up doping violations.
ADVERTISEMENT
Article continues below this ad
"That people in our sport have allegedly extorted money from athletes guilty of doping violations is abhorrent," said Coe in a statement sent to Reuters and Britain's Sunday Times newspaper.
It was the former double Olympic champion's first response to the latest crisis to hit the sport.
ADVERTISEMENT
Article continues below this ad
Coe, who was elected president in August, also denied again that the governing body of athletics had been complacent in its handling of doping cases, as alleged by the Sunday Times and German broadcaster ARD.
Briton Coe's comments came after French authorities this week placed former IAAF president Diack under formal investigation on suspicion of corruption and money laundering.
The 82-year-old Senegalese is alleged to have received more than one million euros in bribes in 2011 to cover up positive doping tests of Russian athletes, the office of France's financial prosecutor said.
One of Diack's sons and three other sports officials, two who held IAAF positions, have also been charged with ethical violations by the governing body.
"That they were not able to cover up the doping results is testament to the system that the IAAF and WADA (World Anti-Doping Agency) have jointly put in place," said Coe.
He promised stronger action by the IAAF during his administration.
"Where there are fragilities in the system that may have allowed extortion, no matter how unsuccessful, we will strengthen them," said Coe.
"And the independent integrity unit which I will establish next month will include an independent tribunal to hear all integrity-related violations committed by international level athletes and their support personnel.
"We will take the hearing process out of the hands of individual member federations."
STRUCK BACK
Coe also struck back at critics who claimed the IAAF had not done enough to control doping.
"Every doping case currently being investigated by WADA was first identified by the IAAF through its athlete biological passport (ABP) programme," he said.
A WADA independent commission is scheduled to announce on Monday their findings from a lengthy investigation into allegations of doping in Russia.
The report is expected to be critical of Russian sports officials and the IAAF.
"We are not complacent," Coe said. "Every athlete found in violation has been charged and sanctioned."
The Englishman, who has been criticised for not speaking out earlier after the French investigation of Diack, said the governing body has sought tougher penalties than those brought by the Russian officials.
"The IAAF believes the period of disqualification of results was too leniently applied by the Russian Federation and has been seeking an extension of these disqualifications through the Court of Arbitration for Sport (CAS) in fairness of clean athletes. The cases are currently pending," he added.
ADVERTISEMENT
Article continues below this ad
Coe said the IAAF had tested more than 5,000 athletes since 2009, proof the organisation was serious about making the sport clean.
"The best way to cover up an anti-doping case is NOT to test athletes at all," he explained. "We will continue to lead the fight against drugs in sport on behalf of all clean athletes.
"Those that cheat will be caught. Those that are caught will be thoroughly investigated and the guilty will face the fullest sanctions available."
ADVERTISEMENT
Article continues below this ad
(Writing by Gene Cherry and Martyn Herman; Editing by Tony Jimenez)