Allyson Felix Asks To Normalize C Section Pregnancy Scars After Tokyo Olympics 2020
Published 08/15/2021, 12:03 PM EDT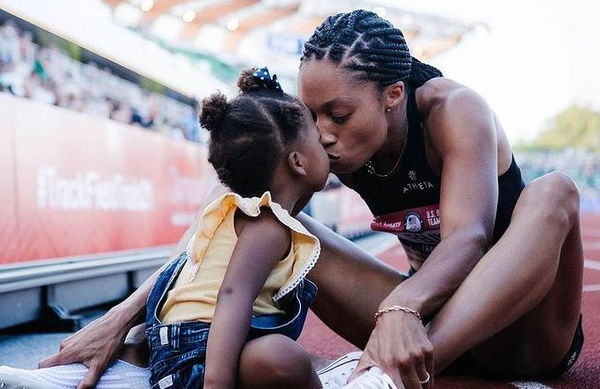 ---
---
The most decorated female American track athlete in the history of the USA, Allyson Felix, opens up about her pregnancy.
ADVERTISEMENT
Article continues below this ad
Allyson's previous feats
Allyson Michelle Felix OLY is an American track and field sprinter. Between the years 2003 and 2013, she only took part in 200 meters. However, over time, she also started running 400 meters. She has widened her horizons by entering events such as 100 meters, 4x 100 and 4x 400 meters relay.
ADVERTISEMENT
Article continues below this ad
Indeed, her victory at the Tokyo Olympics was historic! After sweeping the gold medal in 4x 400 meters relay and a bronze in the 400 meters events, she's definitely the most celebrated athlete in the American history of athletics.
WATCH STORY- Who is Russell Henley's Caddie? All You Need to Know About Todd Gjesvold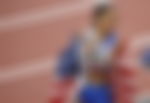 Allyson Felix talks about her pregnancy
Every athlete has a story to tell. Back at home, Allyson Felix is a mother. Not only does she have to juggle between the two worlds, but also ensures that she's being heard!
On her Instagram handle, Allyson posted a very empowering picture of hers. A first look at the picture is certainly not captivating enough for the audience to pay attention to anything else but medals. Therefore, after having a closer glance at it, one can see a scar on her abdomen. Apparently, this picture is from 2018, wherein she gave birth to her 2-year-old daughter, Camryn. Unlike the normal deliveries, this was unusual. It was done on an emergency basis.
 

View this post on Instagram

 
Allyson Felix to normalise scars
Striving to bring about a change in society, she's aiming to normalise pregnancy, especially the C Sec scars. She launched her own shoe company known as Saysh, back in June. She launched it with an aim to empower women and give them the much-needed motivation to break the mould and shine brighter. The products here are made by and for women in particular. Recently, she shared a video wherein she came back to her home, in Los Angeles, to meet her family post her feat in Tokyo. For her, making her family proud was certainly a bigger reward.
On 6th August, she posted a video wherein she said, "I KNOW MY PLACE," as she mentioned in the Instagram post. "And it's in my own shoes," referring to the shoes she wore during her race. "Like so many of us, I was told to know my place, but here I am, ready to run for a brand that I founded," she said in the video, that shed light on her medals–and her cesarean scar.
Allyson is inspirational!
ADVERTISEMENT
Article continues below this ad
Felix talked about her pregnancy and birth experience when she said that she had to "train at 4:30 a.m." while she was five months pregnant to hide her pregnancy from her sponsor. She had preeclampsia and had to deliver through an emergency C-section at 32 weeks. Consequently, her newborn weighed just 3 pounds, 8 ounces and spent a month in neonatal intensive care.
"All of my experience of becoming a mom, of raising a daughter, helped show me my true competitor: inequality," she said. "Here I am, using my voice to create change for us as women and for us as mothers and for all the women who want to be mothers."
ADVERTISEMENT
Article continues below this ad
As self-explanatory as her actions are to revolutionise the world, there are no words that can do justice to Allyson's spirit. What an absolute legend she is! Hope we get to see such personalities spring up in this field more often.