Allyson Felix's Diet- How Does the Veteran USA Sprinter Stay Competitive Ahead of Tokyo Olympics 2021
Published 07/06/2021, 3:57 AM EDT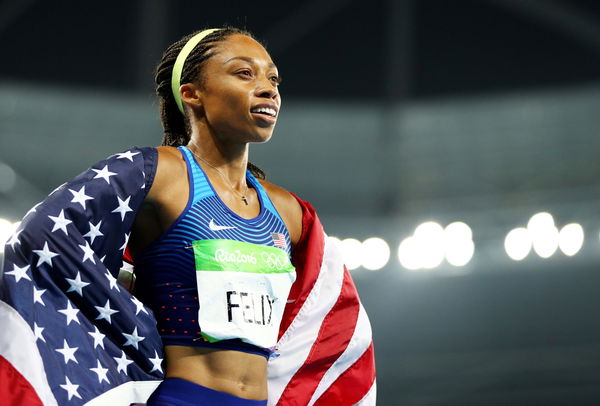 Allyson Felix is a nine-time Olympic medalist and is one of the most decorated sprinters in history. Now as she moves onto her fifth Olympic games, she isn't as young as she was 10 years ago. Hence with more consultation and a strict diet plan, Allyson Felix is getting ready for the Tokyo Olympics 2021.
Allyson Felix's pre-race diet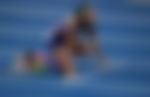 On race day, Felix has a different diet plan. Before her race, she would have something that gives her a lot of energy. Her go-to meal before a race is grilled salmon, broccoli, and brown rice. It is a simple tradition that she has before any race. Moreover, then just before the race, Felix will have a few G Series Prime Energy Chews from Gatorade.
ADVERTISEMENT
Article continues below this ad
"For me, it's all about staying consistent so before a big race, so I don't really switch it up. Nutrition makes a world of difference. For me, I didn't get serious about it until a couple of years ago and I'm kind of kicking myself for not."
A normal day's diet for Allyson Felix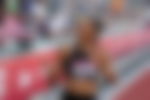 Felix's day starts with her pre-workout meal being her breakfast. Felix goes for her on-track practice after her breakfast and hence there is a specific emphasis on carbs and proteins in her first meal of the day. Her breakfast involves oatmeal, fruits, smoothie, and yogurt. This is perfect for her workout as it is not heavy, but is rich in nutrients.
I typically will eat oatmeal with fruit for breakfast, that's kind of my go-to," Felix says. "Nothing too heavy, because I work out not too long after I have breakfast."
ADVERTISEMENT
Article continues below this ad
While practice she would need quick energy inputs and hence she keeps a lot of snacks as well. Felix likes dry fruits such as pistachio and also eats frozen grapes. "Almonds, cashews, pistachios, granola bars—things that I can throw in my bag since my day is always on the move," she said.
Then after her first workout of the day, Felix has her lunch which is filled with protein. She generally prefers roasted turkey with multigrain bread and lemon juice. And then after a brief rest, the sprinter moves to her second training session of the day.
ADVERTISEMENT
Article continues below this ad
After Felix ends her training she has her dinner. That is the heaviest meal of her day. She prefers a lot of fish and red meat capped with brown rice, sweet potato, and veggies. And her day is complete with a bowl of berries, a mix of strawberries, blueberries, and raspberries as her dessert.