Allyson Felix, Sydney McLaughlin and Gabby Thomas Lead USA Women's Track Line Up for Tokyo Olympics 2021
Published 07/08/2021, 2:25 PM EDT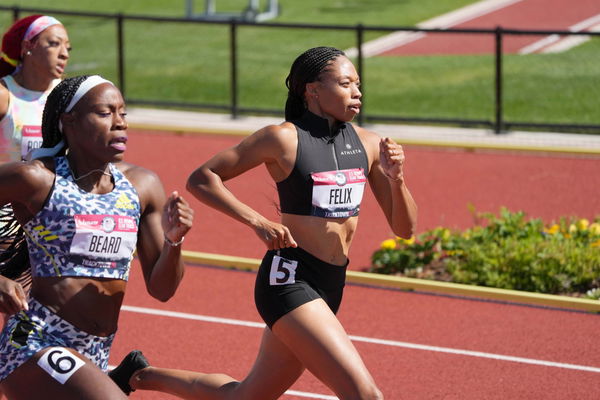 ---
---
The Tokyo Olympics 2021 is not far away and USA has announced its roster for women's track events. Whereas 35 years old, Allyson Felix will participate in her fifth Olympics, medal prospect Athing Mu will run in her first Olympics. This roster has a lot of potential medals in it and they showed a glimpse at the recently concluded Olympic trials.
ADVERTISEMENT
Article continues below this ad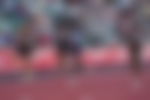 After Sha'Carri Richardson's suspension, the 100m line-up is a little weak, as she was a gold medal favorite. But nevertheless, at the trials, most of the Tokyo-bound sprinters improved their timings to be closer to the top. The three sprinters in 100m are – Javianne Oliver, Teahna Daniels, and Jenna Prandini. Along with the three 100m sprinters, English Gardner and Aleia Hobbs are in the 4 x 100m relay pool.
ADVERTISEMENT
Article continues below this ad
Young athletes take over at Tokyo Olympics 2021
In 200m, the USA has Gabby Thomas, who is a huge contender for gold. She is much ahead of the chasing pack. Jenna Pradini will also run 200m. And completing the three-person roster for 200m is Anavia Battle.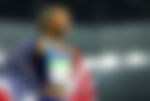 For the 400m, Allyson Felix will take part in her fifth Olympic games. She is one of the most decorated sprinters in history and is already a six-time Olympic gold medallist. With age, Felix's charge has steamed down and her compatriots Quanera Hayes and Wadeline Jonathas have gotten a bit ahead of her. Kendall Ellis, Kaylin Whitney, Lynna Irby are in the 4 x 400 relay pool. Taylor Manson, Shae Anderson are alternates in the 4 x 400 mixed relay pool.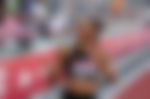 Athing Mu is a 19-year-old runner in 800m. She has the world-leading time and is a prime candidate for the gold. She could finally end the wait for an American Olympic champion in 800m. Along with her there are Raevyn Rogers and Ajee' Wilson. For 1500m, Elle Purrier St. Pierre, Cory McGee, and Heather MacLean will represent USA.
Elise Cranny, Rachel Schneider and Karissa Schweizer will run in the 5000m with Schweizer in the 10,000m as well. Others in 10,000 are Emily Sisson and Alicia Monson.
USA had swept the 100m hurdles in the 2016 Rio Olympics. That team has now gone and three new faces have joined. They are Keni Harrison, Christina Clemons, and Gabbi Cunningham. The defending Olympic champion, Brianna Collins was suspended for doping.
Sydney McLaughlin or Dalilah Muhammad for the 400m hurdles?
ADVERTISEMENT
Article continues below this ad
Next at the 400m hurdles, USA is almost certain of two medals. Sydney McLaughlin broke Dalilah Muhammad's world record at the trials. Both of them are the only athletes in recent years to go below the 53-second mark with Sydney being the only woman in history to go below 52 seconds. There is a gulf between them and the chasing pack, hence they will fight for gold. The third sprinter on the roster is Anna Cockrell.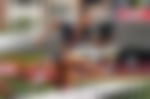 ADVERTISEMENT
Article continues below this ad
In the 3000m steeplechase, Emma Coburn is a medal prospect, and along with her other athletes in this category are Courtney Frerichs and Val Constien.
Trending Stories