Alonso Slams F1 after 'Random' Penalty
Published 10/07/2018, 11:47 AM EDT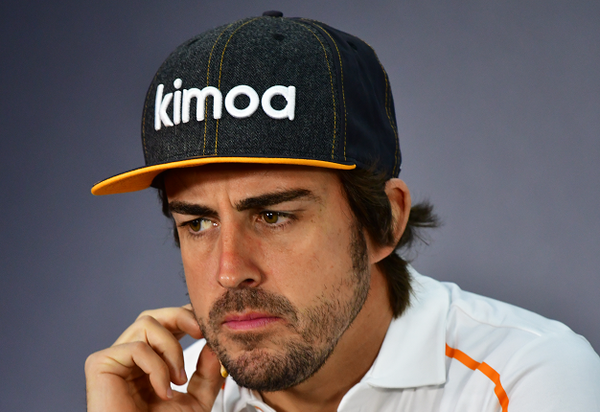 ---
---
Fernando Alonso hit out at the Japanese Grand Prix race stewards following his five-second time penalty at Suzuka on Sunday, calling the decision "random" and saying it showed "how bad Formula 1 is."
ADVERTISEMENT
Article continues below this ad
Alonso received a five-second time penalty for cutting a corner and gaining an advantage at the final chicane on the opening lap of the race, having been forced off the track by Williams' Lance Stroll. Alonso was seen taking to the grass and gravel at the Casio Triangle before rejoining the track.
While Stroll was hit with a five-second penalty for forcing Alonso off-track at Turn 16, the stewards said that "although car 14 [Alonso] was forced off the track, car 14 thereafter cut the chicane and rejoined the track thereby gaining a significant advantage."
ADVERTISEMENT
Article continues below this ad
The Spaniard ultimately finished the race 14th for McLaren, and was left baffled by the stewards' call when speaking after the race.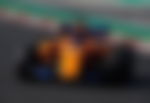 "Even when the driver comes to apologise, I think it's difficult to understand the decision. This is how bad Formula 1 is," Alonso said.
"[Bad] in the decisions, in the random, in the poor consistency. You are braking on the outside at the last corner and you go on the gravel, you come here to apologise and you get a penalty. It's a shame.
"[Stroll] didn't see me. If he saw you and put you in the grass it's another thing but it was just an unfortunate incident.
"It doesn't change much, would have finished 12th instead of 14th. It's the way it is."
ADVERTISEMENT
Article continues below this ad
Giving his side of the incident with Alonso, Stroll said: "It was one of those first lap racing incidents. I went around the outside at 130R and got on the grass, and then I came back onto the racing line and we made some contact.
"I just wanted to say I didn't touch him intentionally and then he just went straight on. I think it was just a typical first lap incident where things get heated.
"Just a shame we both get penalties and my race went downhill from there."
ADVERTISEMENT
Article continues below this ad