"Always At Risk": Daniil Medvedev On Challenges Of Playing Milos Raonic
Published 11/08/2020, 5:44 AM EST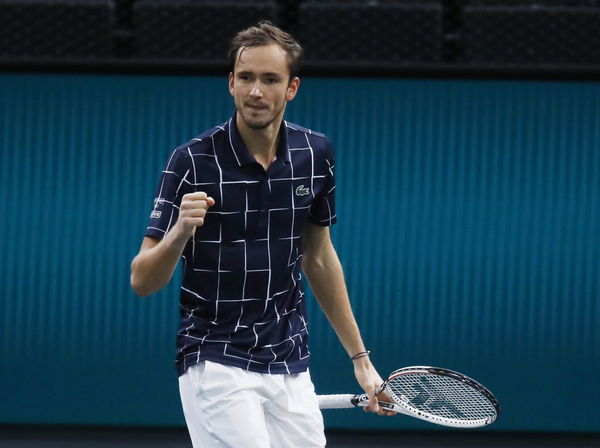 World No. 4 Daniil Medvedev successfully reached the final of Paris Bercy. After going through the Canadian star Milos Raonic quite comfortably, he will face either Alexander Zverev in the finals. In a match that lasted two sets and a tie-breaker, Daniil won 6-4, 7-6 (7-4).
With a first-time entry in the Paris finals, Daniil also manages to continue his clean record against the Canadian. The duo shares 3 encounters (including Paris 2020) between them, where the 24 years old stands 3-0. Former World No. 3 Milos Raonic, unfortunately, has now lost two quarterfinals and a semifinal to the Russian.
"Was shaky": Daniil Medvedev on his SF match against Milos Raonic
ADVERTISEMENT
Article continues below this ad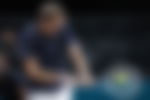 Currently at Number. 17, the 29-year-old Canadian faced a hard time reconciling the score. Following their match, he shed light on his experience of playing behind closed doors and strict quarantine.
He said, "It's just not something that's psychologically healthy for me or even just for the soul, and I have to have a little bit of freedom in that sense."
On the other hand, the 23-year-old Russian remained confident and excited about what lay ahead for him. He said, "was shaky here and there but really happy to be through to the finals."
Talking about his opponent, he said, "When you play with Milos Raonic, you are always at risk. Because one time he breaks you, it's very tough to come back."
The Canadian professional, however, is not looking forward to his time in tennis. At the other end, Daniil has increased his chances of winning the Masters 1000 title.
"Mathematically, it's 50% chance": Medvedev on winning Paris Bercy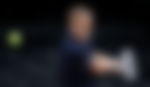 The Russian has previously mastered two ATP Masters 1000 tournaments – Shanghai and Cincinnati. Making a comeback deep in 2020, Daniil will look to imprint his name in Paris.
ADVERTISEMENT
Article continues below this ad
However, the challenge is many times stronger than all his previous opponents combined. Zverev, who has never won in Paris, will demand tough answers from the Russian in the final.
Without any denial of his competition, he added, "I always take it 50-50 as there are two players, so only one can win. Mathematically, its 50% chance. Of course, it's never easy but that's what I am going to give myself." 
ADVERTISEMENT
Article continues below this ad
Despite the unfavorable conditions and no extra source of energy, Rolex Paris Masters 2020 has offered some great tennis. Moreover, the final will indeed be its biggest game.