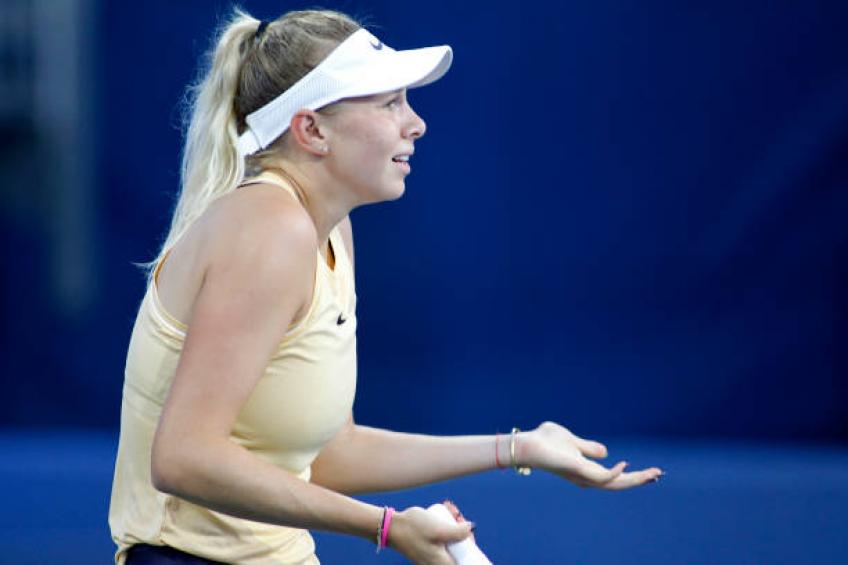 The Top Seed Open is a WTA event that was just introduced this year. It is only the second tournament that has been played ever since the Tour resumed and it features many top players. However, sadly, one of the participants, Amanda Anisimova has just pulled out of the event.
Amanda Anisimova Withdraws
Due to the coronavirus pandemic, the WTA Tour was suspended for almost five months. This is why players have not played competitive tennis for a long time. This can cause injuries upon return which is exactly what happened to Amanda Anisimova.
She sustained a right shoulder injury right before her first match and hence, she had to pull out of the event. This injury has come at the worst time as the US Open is starting in less than three weeks. And now, every fan is going to be asking the question – will she play the event?
Amanda Anisimova has withdrawn due to right shoulder injury @TopSeedTennisKY and will be replaced by LL Francesca di Lorenzo.

— WTA Insider (@WTA_insider) August 11, 2020
Over the last few weeks, we have seen the list of withdrawals from the US Open grow rapidly. Many players don't feels safe about playing the event as the United States has recorded the most COVID-19 cases. This is why they pulled out of the tournament and unfortunately, the problem does not end there.
To provide a safe environment for tennis, the US Open had to impose many restrictions. Many players were not happy about these restrictions and one of those players was Novak Djokovic. He felt the restrictions were too strict and he also threatened to skip the event this year.
Clearly, the participation at the Grand Slam event is not looking good and everyone will be wishing that Amanda Anisimova does not make it worse by skipping the event. Hopefully, she will recover in time to play the event and more importantly, do very well when she plays.
Also Read – "Don't Say That Because I'm a Girl" – Coco Gauff Hits Back at Offensive Comments With Roger Federer Example