Lockdown has taken a toll on everybody. Especially sports where every sport in the world came to a still. In Liguria, a city in northern Italy, two girls Carola and Vittoria went viral after their video of playing tennis between two rooftops went viral. And so seeing it Roger Federer did something heartwarming.
Incredible to see… again! One of the most spectacular and unusual tennis matches we have seen in a while. 📍 Liguria, Italy 🇮🇹 @rogerfederer #TheRooftopMatch pic.twitter.com/a7FfCSkvr0

— Barilla (@Barilla) July 31, 2020
Federer and Italian Food company Barilla joined hands to surprise the two girls. Barilla released a video of the whole set. The girls were being interviewed. And they were asked about their favorite player.
"My favorite player is Federer because I like how he is in court. He is always concentrated." Vittoria said
"I would like to have Federer's elegance while playing and Nadal's power," Carola said
And just after they said that Federer surprised them, they were starstruck. They couldn't believe Federer was on their rooftop. Later the girls played rooftop tennis with Federer. They capped it off by eating Pasta for lunch.
Federer later described his experience and labeled it as a special one in his career. He likes interacting and surprising fans like Carola and Vittoria.
"Personally, for me, That was a very special moment in my career as a tennis player to surprise a fan or children like Carola and Vittoria," Federer said
Read More: Roger Federer and ON Announce Exciting Partnership with Swiss Olympic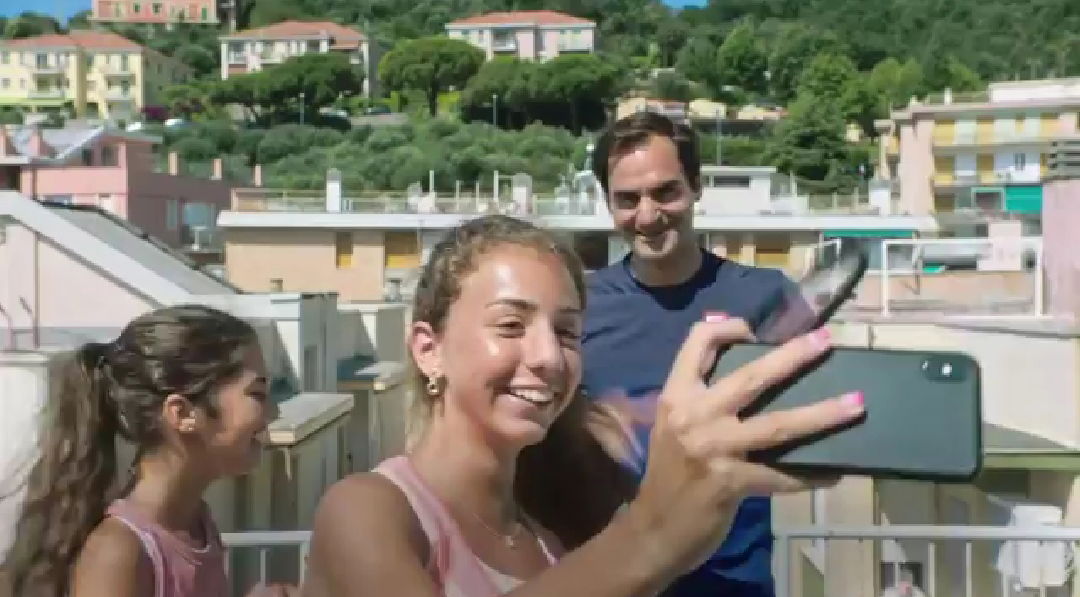 The last surprise by Roger Federer
But the beautiful gesture didn't end there. Federer had one more surprise up his sleeve. Federer had spoken to the Rafa Nadal Academy and got the girls into the summer camp there.
"The surprises are not over yet. I happen to know a really good summer camp. That would be perfect for you two girls. I have spoken to Rafa Nadal Academy and Barilla and I would like to send you there so why don't you start packing?" Federer said
The video was released today but images of Federer playing on the roof leaked a few weeks ago. But no one knew about this beautiful and heartwarming gesture that the Swiss master and Barilla had planned.
Source: Twitter – Barilla