Amidst Call of Duty League, VCT Masters Finals, and FNCS, Minecraft Championship Bags a Million Concurrent Viewers on Twitch
Published 05/30/2021, 7:30 AM EDT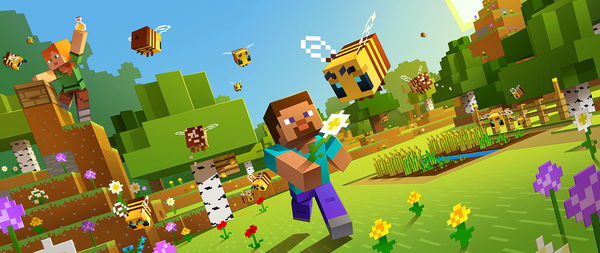 ---
---
Over the years, we've witnessed thousands of games making it huge in the gaming industry. However, even the most popular titles haven't been able to continue the momentum for over 2-3 years. In contrast, Minecraft is still the most watched game in the world after 11 years of release.
ADVERTISEMENT
Article continues below this ad
Minecraft's undying popularity becomes obvious when we look at the viewership numbers of the ongoing Minecraft Championship. In this highly anticipated tournament, ten teams of four players each compete in a variety of mini-games. The goal is to prove their skills in core aspects such as parkour, survival, combat, and teamwork.
Minecraft Championship overshadows competitive Valorant, Fortnite, and Call of Duty
ADVERTISEMENT
Article continues below this ad
It is worth noting that many streamers across Twitch are currently streaming the Valorant Championship Tour Masters, or the FNCS Finals. Owing to their collective effort, Valorant and Fortnite have gathered around 403k, and 379k concurrent viewers on the platform, respectively.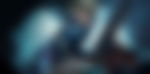 On the flip side, Minecraft alone has a concurrent viewership of 915k viewers on Twitch at the moment. Surprisingly, this is more than the combined numbers of both Valorant and Fortnite.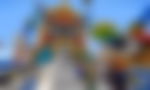 A major portion of these viewers has arrived from the streams of prominent Minecraft veterans like Dream, TommyInnit, GeorgeNotFound, and Tubbo. They are all the members of the Dream SMP server, and are often regarded the best players in the world.
Rod Breslau appreciated Minecraft's viewership numbers in a recent tweet:
while most of the attention is on vct, owl, cdl and fncs the Minecraft Championship (MCC) is quietly #1 on Twitch with nearly a million concurrent viewers through dream/tommy/tubbo/george streams, pretty impressive pic.twitter.com/dSDXWAUfU7

— Rod Breslau (@Slasher) May 29, 2021
Even Anna Donlon, the Executive Producer of Valorant, admitted that her daughter likes Minecraft more than Riot Games' FPS title:
My daughter came downstairs and eyerolled at me because I won't switch it over to MCC.

— Anna Donlon (@RiotSuperCakes) May 29, 2021
Is Minecraft's massive popularity too good to be true?
While a majority of fans have whole-heartedly accepted that Minecraft is still more popular than any newly released game, others have suspected the authenticity of its viewership numbers.
Apparently, many viewers on the streams of Dream, TommyInnit, GeorgeNotFound, and Tubbo are the same. This happens when a single person watches multiple streams on multiple tabs together.
ADVERTISEMENT
Article continues below this ad
However, Twitch does not add multiviewing in streamer stats, which proves that the claims doubting Minecraft's viewer statistics aren't true.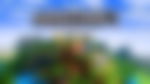 Moreover, many gamers have talked about the abundance of children in the Minecraft community. As compared to complex Battle Royale and FPS titles, Minecraft is certainly an easier game to understand and watch.
ADVERTISEMENT
Article continues below this ad
Regardless, one cannot deny that Minecraft's success over the years has been truly historic. Amidst several trials, the developers continued working hard, and made a Creative mode that always keeps their game fresh, relevant, and entertaining.
WATCH THIS STORY- Best Call of Duty games of All Time 
Trending Stories