Among Us: Blast Crewmates Like Tony Stark With This Epic Iron Man Mod
Published 03/25/2021, 1:53 PM EDT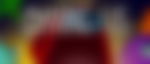 ---
---
The custom mods library for Among Us keeps growing with some insane creations from the community. The game's modding scene boomed with the success of the ever-popular Proximity mod. But now, custom mods for the game are releasing all the time and the sky is the limit for their creators. The latest mod to join the community involves one of the world's greatest Avengers, Iron Man.
ADVERTISEMENT
Article continues below this ad
ADVERTISEMENT
Article continues below this ad
The Iron Man mod in Among Us
The game already has various mods for other characters from the Marvel franchise, such as Hulk and Captain America. With the Hulk mod, players can smash their way through crewmates and score easy kills with the character's massive power. In the Captain America mod, players can use the iconic Vibranium Shield of Steve Rogers and maul their way through enemies.
With the Iron Man mod, fans of the franchise can play with the suit created by the iconic comic-book character, Tony Stark. Everyone recognizes the suit, and the mod is a very cool way for players to step into the shoes of the eccentric billionaire and easily blast crewmates with the suit's powers. The impostors are the only ones who get to use the powers of Iron Man in this mod.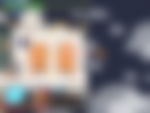 The Suit's Powers
ADVERTISEMENT
Article continues below this ad
Players who get to use the suit have the regular abilities of the impostor like Sabotage and Kill. But along with that, players also get to use some special abilities of Iron Man. To use these abilities, players have to use the Suit Up ability which transforms the regular impostor into Iron Man.
While playing with the Iron Man suit, impostors can fly in and out of the map with no limitations. They also have three special abilities they can use to kill crewmates. With the Energy Ball, the impostor can blind crewmates within a certain radius for a few seconds. With the Laser, the impostor can send a beam of energy that will kill anyone that comes in contact with it. Finally, players can also shoot multiple missiles that explode on contact with any crewmate and kill anyone in the blast radius.
It is a very cool way to play as an impostor. Players would also love to see multiple impostors get to use any of the characters from the Avengers franchise simultaneously and wreak havoc in the lobby. But for now, players have to adjust with a very cool suit that shoots lasers.
ADVERTISEMENT
Article continues below this ad