Among Us Enters the World of Education in This Custom School Map
Published 03/24/2021, 3:47 PM EDT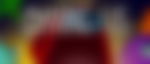 ---
---
The custom mod library for Among Us continues to grow with new versions releasing all the time. The game's modding community grew after the massive success of the ever popular Proximity mod. Since then, custom versions such as the Ninja mod, Giant mod and many more have become popular in the game.
ADVERTISEMENT
Article continues below this ad
The latest mod to join the game involves a whole new custom map that is based on a school. Along with it, the players in the lobby can also employ a teacher impostor role with students playing the role of crewmates.
ADVERTISEMENT
Article continues below this ad
The Among Us Custom School Map
The School mod has a completely new map with a lot of new locations and vents for players to use. At the top of the map, there is a basketball court. On the right side, there is a bathroom and two classrooms. Additionally, on the left side of the map, there is a lab room and the principal's cabin.
The lower end of the map has a massive canteen that also has the emergency meeting button, which players can use to call a meeting. The center of the map has a library as well for players to visit. Players can move to the different rooms by traveling through the corridors that have student lockers on the sides. There is also no limitation for impostors with venting, and they can access any vent no matter the distance between them.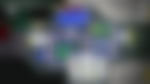 The Teacher and Student roles
ADVERTISEMENT
Article continues below this ad
The mod assigns different roles for the players present in the lobby. The impostors get to play as teachers while the crewmates become the students of the school. Teachers have special abilities along with the regular ones like Kill. Alternatively, students have to complete their tasks or find the impostor/teacher in the game.
Teachers can use the Get to Class ability to force the students to return to any of the classrooms under a certain time limit. If a player doesn't reach the classroom before the timer ends, they die. The other ability forces the students to solve homework, which involves basic arithmetic problems. If the student doesn't answer the question correctly before the timer ends, they die as well.
The mod is a very fun way to test the players' mathematic skills in pressure situations. Players can also have fun by adding the proximity mod to it and roleplay any school situations with everyone in the lobby.
ADVERTISEMENT
Article continues below this ad