"Among Us Gets Frustrating"- Valkyrae Clarifies Why She Wasn't the Reason Sykkuno Cried on Stream
Published 05/01/2021, 9:58 AM EDT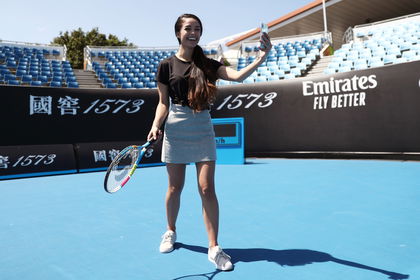 ---
---
The last quarter of 2020 was an absolute blast for all the streamers playing Among Us. The likes of Valkyrae, Sykkuno, Disguised Toast, and so many others shot to fame due to the game. However, while the viral game gave a lot of fun moments to content creators, it came with its vices.
ADVERTISEMENT
Article continues below this ad
Often during Among Us streams, discussions heat up when things don't go a certain way. Many a streamer has ended up frustrated after a bad day. Some even broke down, with tears in their eyes, and finished their live streams abruptly. The game certainly has a knack for making people cry, and one of its most unfortunate victims was Twitch heartthrob, Sykkuno.
In late November last year, fans accused Valkyrae of upsetting Sykkuno during a game of Among Us. The issue became extremely serious after the Twitch streamer ended his stream in tears. Even though the streamer clarified the next day that it wasn't due to anyone's fault, Rae still gets the flak for it on her socials.
ADVERTISEMENT
Article continues below this ad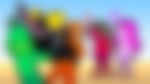 ALSO READ: Jacksepticeye Claims Valkyrae, Pokimane, Disguised Toast and Other OfflineTV Members Is the Best Group of Friends
Fans still blame Valkyrae on chat, Instagram, and TikTok for making Sykkuno cry
During a recent stream, Valkyrae recalled the incident when Sykkuno had a terrible day. Talking about it, she said that there are still people who comment on Rae's videos, Instagram posts, TikTok, and other socials, accusing her of hurting Sykkuno. Apparently, people are still angry about the whole incident, and even after all the clarifications from the Twitch streamer, they still blame Rae.
ADVERTISEMENT
Article continues below this ad
Even after the incident, Sykkuno chose not to talk about it in much detail. However, Valkyrae took her chat through his day, explaining how the Among Us game acted as the final nail in the coffin. Sykkuno had a horrible day on Minecraft. Unaware of this, Valkyrae and Toast played their usual game, making their friend a frequent victim of their pranks.
"We were playing among us like we always do. I'm yelling at him like I always do because he always ends up laughing at me yelling at him. We're just trolling the way we always troll. Unfortunately, it was uh, we didn't know he was already having a bad day."
ADVERTISEMENT
Article continues below this ad
Fortunately, the streamers talked about the incident amongst themselves. They have been playing together every single day for almost a year and naturally are very close to each other. They understood that it was just one of those days where nothing went right. Fortunately, there wasn't a single dent in their friendship, and the Amigops remain the best of friends.