Among Us: Girlfriend Mod Can Throw a Shoe And Bonk Crewmates
Published 03/22/2021, 5:42 AM EDT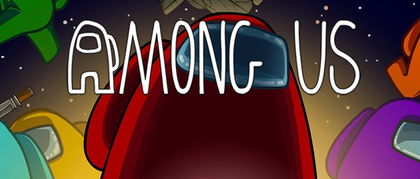 ---
---
Among Us by InnerSloth released back in 2018. It was not until mid-2020 that the game got the recognition it deserved. The social deduction game competed in viewership against some of the biggest titles of the decade.
ADVERTISEMENT
Article continues below this ad
The game made the careers of many yearning streamers and content creators. Twitch streamer Valkyrae won the Streamer of the Year award essentially because of her Among Us gameplays. Likewise, content creators, Pokimane and Sykkuno, were nominated for many game awards for the same.
Among Us also won two titles in the Game Awards- Best Multiplayer Game, and Best Mobile Game. Looking back, it was a very successful year for the studio.
ADVERTISEMENT
Article continues below this ad
InnerSloth recently announced plans of updates on the game, including the introduction of the 'Red Airship' map at the Game Awards 2020. The studio finally revealed the release date of the Airship map to be on March 31, with many more changes including the outlook of the app.
The immense popularity of the game also gave rise to its modding community. In fact, Among Us mods have now become more alluring for viewers than the original game itself. And how can we talk about mods without mentioning the legend SSundee himself?
Today he posted mod gameplay showing a new mod with the additional Girlfriend role. Check the video below:
Among Us mod with Girlfriend Imposter Role
SSundee's close friend LoafX created this mod inspired by the requested mod ideas in the comments of his videos. The mod has two main roles- the Girlfriend who helps as a Mage while the Boyfriend with the original imposter role. The duo together can work wonders. However, it is not as romantic as it sounds. Things can get really ugly if the partners don't coordinate.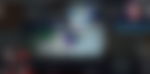 The Girlfriend has three special abilities to mess with the crewmates. 'Throw Shoe' allows her to zoom out and watch the real-time activity of everyone on the map. Then she can throw a shoe at a character anywhere across the map and bonk them.
ADVERTISEMENT
Article continues below this ad
In fact, it can even freeze an entire group of people if they are standing near each other. 'Kiss' allows her to mark a player and teleport them to her location by simply clicking on the 'Love Tip' button.
The boyfriend has to coordinate with his partner in crime and go around killing the bonked or teleported people the standard imposter way.
The duo together can be extremely deadly. The girlfriend's magical powers combined with boyfriend's thirst to kill make the game somewhat one-sided. Unless the crewmates stick together and complete tasks as soon as possible, it is almost impossible for a crewmate win.
ADVERTISEMENT
Article continues below this ad
Which other Among Us mod according to you is overpowered?