Among Us: "Introduce a Little Anarchy" with the New Joker Mod
Published 05/15/2021, 12:24 PM EDT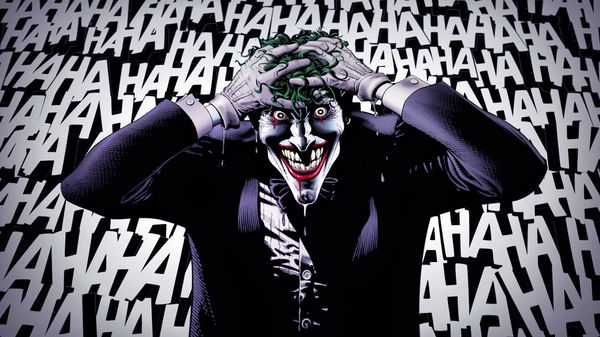 ---
---
The mods in Among Us is currently one of the most interesting aspects of the game. With the fall of the game's popularity since the beginning of this year, mods have been what is keeping the game alive in the community. This minimalist multiplayer title won hearts last year because it emulates the fun of enjoying party games like 'Mafia' or 'Werewolf' with friends. However, the charm wore off towards the end of the year. Now, Among Us is only popular in the world of streaming. Among Us streams attract viewers in huge numbers, as it is genuinely a fun game to watch. And now, the introduction of the mod versions of the game, which add interesting new roles and rules into the game, make the streams all the more fun.
ADVERTISEMENT
Article continues below this ad
Usually, the mods in the game grant insane abilities to the role of the impostor. We have previously seen the Robot mod, the Zeus mod, and many others. Whereas some other mods make the gameplay trickier for the impostor, like the Assassin mod.
Recently, the popular Among Us streamer and YouTuber Jelly demonstrated one such insane mod that we honestly liked. Introducing: the Joker mod.
ADVERTISEMENT
Article continues below this ad
Further reading: Call of Duty Mobile: World Championship Rewards and New Battle Royale Class Revealed
ADVERTISEMENT
Article continues below this ad
Unleash mayhem on the spaceship with the new Joker mod in Among Us
Now, this one can make the gameplay really interesting. The abilities of the Joker impostor mod are at par with the Clown Prince of Crime's abilities to unleash absolute mayhem. We just hope the Batman impostor mod does not find him first (oh, that would be something, wouldn't it?).
First off, the Joker role has the ability to drop a smoke bomb, removing the visibility for all the other crewmates. With the lights out, let the slaughter commence. But wait, that is not all the mayhem this mod is capable of.
ADVERTISEMENT
Article continues below this ad
The Joker impostor also has the ability to infect other crewmates with laughing gas (wouldn't be Joker without it really). Now, instead of resulting in crewmates dying with a disturbing smile on their faces, it does something even better. The laughing gas ability changes the colour of the infected crewmate. This will lead to absolute confusion with crewmates all suspecting each other.
Now, this does "put a smile" on our faces.