Among Us Mod Grants Infinite Vision to Players
Published 12/23/2020, 2:50 PM EST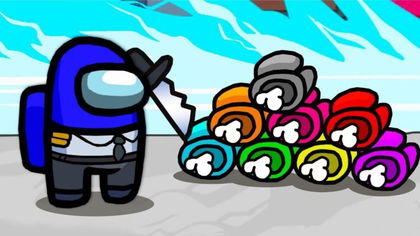 ---
---
Among Us is a multiplayer game, developed by indie gaming company InnerSloth, back in 2018. Despite releasing in 2018, the game has suddenly become a fan-favorite in the past few months.
ADVERTISEMENT
Article continues below this ad
The game is quite addictive and entertaining. It's no surprise that the community is producing bizarre creations inspired by it. As a result, many of the fans' creations are adding to the novelty and excitement.
Here are some amazing mods for Among Us which may blow your mind.
ADVERTISEMENT
Article continues below this ad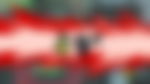 Infinite Vision in Among Us
Were you ever murdered in a sloppy place and thought to yourself this wouldn't have happened if you had greater vision? Lucky for you, the mod developer AlexAce went all the way to rectify that.
The mod lets you have some amazing features that will surely give you an advantage over other players. Players get approximately twice the vision the game normally provides. It lets you see the parts of the map like navigation and cafeteria at the same time, and he describes it as the max view mode.
The mod's features don't just end here as it even lets players have the full vision of the map even when the lights are off. Usually, during the sabotage, crewmates' vision gets reduced to a minimum; however, all thanks to this mod, players can even have better vision than the imposters and catch them red-handed.
Playing Saimon Says with 100 players
A YouTube channel named TBNRFrags came up with an impressive idea, which was to play Simon Says with other 99 fellow crewmates.
ADVERTISEMENT
Article continues below this ad
If you are unfamiliar with one of the most popular games, Simon Says, then here's a brief description. One person is designated Simon, who then stands in front of the group, and tells the others what they must do.
He plays the role of the imposter within the game and calls crewmates of a specific color to murder them. Unfortunately, all players had to follow the Saimon, which leads to interesting gameplay. It certainly has garnered many viewers' attention.
ADVERTISEMENT
Article continues below this ad