Among Us Mod Recreates the Iconic "Prop Hunt" Mode
Published 12/21/2020, 12:26 PM EST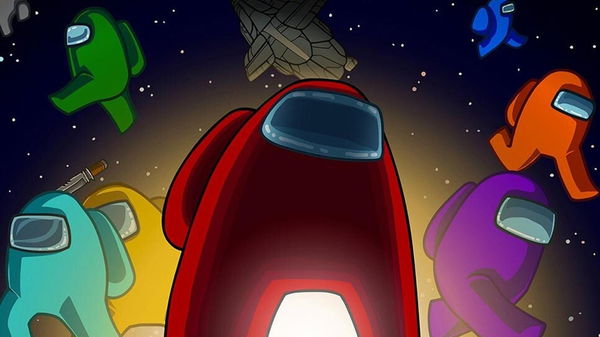 ---
---
It has been a while since the 2018 multiplayer title Among Us rose to huge popularity, and its fame does not seem to have faltered yet. In a time of social distancing, the game provided a virtual space for friends to gather and play, hence the massive popularity. However, people have been finding new ways of enjoying Among Us even more.
ADVERTISEMENT
Article continues below this ad
And no, we are certainly not talking about the time everyone tried turning it into tinder.
Further reading: Among Us Glitch Allows Players to Play the New Airship Map
ADVERTISEMENT
Article continues below this ad
The popular YouTuber SSundee used mods to create a new game mode quite similar to the popular "Prop Hunt" multiplayer mode from the Call of Duty titles. The basic gameplay and objectives are the same as the original, it is the change in the player skins that make it this interesting.
Further reading: Counter-Strike: Global Offensive: Team Liquid Replaces Departing Legend With Another One
Popular YouTuber SSundee created a Prop Hunt mode in Among Us quite similar to the Call of Duty games
The rules of the game are quite simple. A group of crewmates have to complete a set of objectives and tasks. On the other hand, there is an impostor, whose task is to kill the crewmates one by one and sabotage the ship without alerting anyone.
ADVERTISEMENT
Article continues below this ad
Sounds similar to the normal Among Us matches, right? Well, this is where the difference is. Much like the "Prop Hunt" game mode in Call of Duty games, various items, or "props" are strewn across the floor of the spaceship. In addition to this, the players look identical to these props as well, and so does the impostor.
Now get this, the impostor cannot see any name tags. So, from its point of view, there is no difference between the props and the crewmates.
Now, this is something that has taken the entire gameplay up a notch! Mods have always made games more fun, but the mods on this one are on a whole new level entirely. For example, there is one that lets the player see the entire map at once, including the areas that have no light.
ADVERTISEMENT
Article continues below this ad
However, of all the mods that we have seen, this one has particularly intrigued us. What's your favorite Among Us mod?