Among Us Mods Introduce New Phoenix Role
Published 03/23/2021, 1:45 PM EDT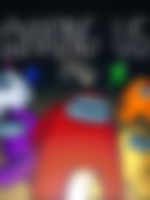 ---
---
Among Us emulates the feeling of enjoying fun party games with friends, mainly since the premise of this game is akin to that of the popular party game "mafia/werewolf". This made it rise to fame during the global lockdown last year.
ADVERTISEMENT
Article continues below this ad
With immense popularity, the community started demanding more from the game. Devs at Innersloth had scrapped their work on the sequel to this game to work on the original and add more content to it. However, the community decided to take matters into its own hands. As a result, we have a rising number of mods being released by creators. To be frank, the mods are turning out to be quite fun, and their popularity seems unfaltering.
These mods add new roles in the game, thus adding new features and abilities. Usually, these mods just grant insane powers to the impostor, making the game a living hell for the crewmates. However, we have also seen mods that give equal power to both parties, making the game all the more interesting.
ADVERTISEMENT
Article continues below this ad
Recently, the popular YouTube content creator, AlexAce, demonstrated a new mod that adds a Phoenix role to the game.
Further reading: 'If No One Picks Him Up, I Will'- Dr Disrespect Teases His Own Valorant Team and Speculates on TenZ's Future With Sentinels
Among Us and the Order of Phoenix
As you may have guessed from the name, the phoenix mod lets you come back to life. However, this mod grants the role a lot of other powers as well. First off, the phoenix can come back to life after the crewmates have evicted him, or the impostor kills him. However, this option only has a onetime validity.
ADVERTISEMENT
Article continues below this ad
Upon returning, the phoenix will have three new abilities. The first one allows him to kill anyone he wants. Now, if the phoenix manages to slay the impostor, he will get yet another chance. However, if he kills an innocent person, he will not get another chance to kill anyone.
The phoenix also possesses the ability to reveal himself. That way, he can prevent himself from getting evicted in the first place, thus saving his chance for a more opportune moment. In addition, this role can even revive a fallen crewmate.
Well, this has instantly become one of our favorite mods since it grants super abilities to a role and yet maintains the probability of keeping the powers in check.
ADVERTISEMENT
Article continues below this ad
Which is your favorite Among Us mod? Let us know in the comments below!