Among Us' Response to Valkyrae Regarding New Map Release Date is Extremely Sus
Published 12/16/2020, 10:57 AM EST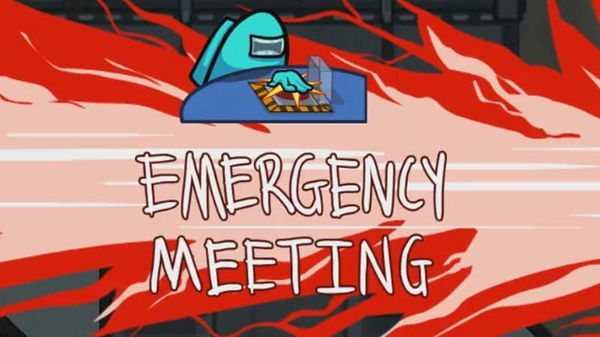 ---
---
Back in September this year, Innersloth had announced that a new map was coming to Among Us. After release, this new map will also be the biggest map in the game. 'Early 2021' is all the information fans received on the release date of this map.
ADVERTISEMENT
Article continues below this ad
Game Awards 2020 winners engaged in a Twitter thread today that raised some eyebrows. Streamer of the Year 2020 winner, Valkyrae took to Twitter to enquire when the new map will be playable. While nobody expected a straight answer from the devs before an official announcement, any kind of hint would have sufficed for most.
However, the Multiplayer of the Year 2020 winner had a rather witty reply to the tweet that made the fans extremely sus.
ADVERTISEMENT
Article continues below this ad
It means the map will drop near the early months of 2021 (MMXXI), a common year starting on Friday of the Gregorian calendar

(sorryyyy thank you for being patient ❤️❤️❤️)

— Among Us (@AmongUsGame) December 15, 2020
In that long reply, the game did not give the tiniest information about the new map's release date whatsoever. While this party game is a rage because of the lockdown, fans can only be patient for so long.
The need for a new map in Among Us
Among Us released back in 2018 and not much has changed in the game since then. The game rocketed to popularity this year during the lockdown, and streamers around the world had a big role to play in that. However, statements like these are discouraging for the fans who are waiting eagerly for something new in the game.
Such statements give out the notion that the map is not ready yet, or that delays are inevitable. While there is no official confirmation of this, it is possible the map is not coming out in January or even by a stretch, February 2021.
i swear theyre gonna release it like in march 😐 first they said november, then december, now theyre saying early 2021. they could easily be making bank by adding so much to the game but the game is probably gonna start dying since theres nothing new

— booty (@ohhh_gaga) December 15, 2020
ADVERTISEMENT
Article continues below this ad
Among Us suffers from a great disadvantage and that is the lack of workforce. Innersloth literally has just four devs working on the game, and if there are delays, it is more than understandable.
The new map Airship looks great and will bring a lot of freshness to the game. 'Crewmates' are tired of dying in Storage, MedBay and Reactor and 'Imposters' of repeating the same lies time and again. It is the right time for Innersloth to hold its much-deserved award skyhigh and release the map that has the entire base licking its lips with anticipation.
ADVERTISEMENT
Article continues below this ad
Further Reading– Among Us Arrives on Nintendo Switch in a Totally Non-Sus Move