Among Us: Shroud Masters the Emergency Meeting Strategy
Published 09/23/2020, 11:23 AM EDT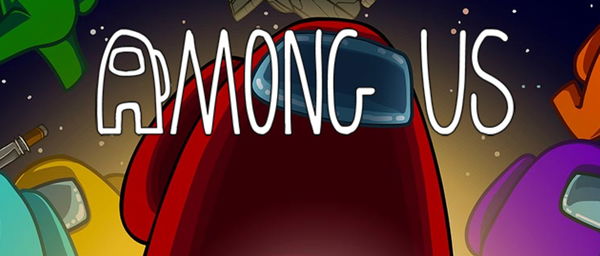 Among Us has hijacked the online streaming platforms with just about everyone streaming the game these days. Even battle royale pros like Shroud cannot help but play the game. Back in the day, Shroud was known for playing games like CS: GO, and PUBG. His aim in shooters was and remains one of the best in the world of gaming. Following the trend, Shroud too has been playing Among Us extensively in recent times. Unsurprisingly, he has excelled at this game too.
ADVERTISEMENT
Article continues below this ad
Of course, Among Us does not give us any fast-paced action, but Shroud still brings that intensity and strategy-building to the game. As seen in one of his recent YouTube video, the streamer assumed the role of an imposter and tricked everyone with his strategy.
Shroud plays Among Us with Twitch streamers
ADVERTISEMENT
Article continues below this ad
Among Us enables multiple streamers to collaborate, which is one of the reasons that the game is so entertaining to watch. Shroud was playing with his girlfriend Hannah, who is also a Twitch streamer by the name Bnans. The lobby was studded with popular streamers. Shroud and Bnans were joined by fellow streamers like Ryan Ohmwrecker, Gimmmz, and Autumn.
Shroud and Ohmwrecker were the imposters in the game. After the first meeting, Anthony randomly voted for Shroud, who nervously exclaimed, "Who is voting against me?"
Shroud admitted the one thing he's not good at is the card swipe. "I fail that like 20 fu****g times."
Ryan and Shroud were very smooth with their kills in the further rounds. Even in Among Us, Shroud is a beast with his timing.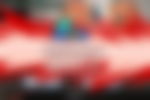 An emergency meeting is the last resort for Shroud to win
Players can trigger emergency meetings through the emergency button on the map. Usually, it is used when someone spots an imposter using the vent. The crew calls an emergency meeting in such a situation to vote out the bad egg.
ADVERTISEMENT
Article continues below this ad
Shroud used sabotage and every possible way to win. Following Ohmwrecker's elimination, he was left alone with 4 other crew members and that's where he used the emergency meeting to his advantage. He killed Grimmmz and triggered the meeting.
Crew members asked Shroud his reason to trigger the meeting to which he simply replied, "I just wanna say that someone's dead." Things panned out according to Shroud's plan and no one doubted him. Instead, the crew ejected Anthony.
A lot of players slip up by talking too much, but Shroud isn't one of those. He kept his statements short and clear, leaving no scope for suspicion.
ADVERTISEMENT
Article continues below this ad
Shroud could've won the game, but Acie spotted him killing Bnans in the game. He may not have won the game, but he clearly is a master of strategy even when it comes to Among Us. We could all learn some basics of playing Among Us from Shroud.