Among Us: A Simple Guide to Controlling the Game for Beginners
Published 09/18/2020, 6:29 AM EDT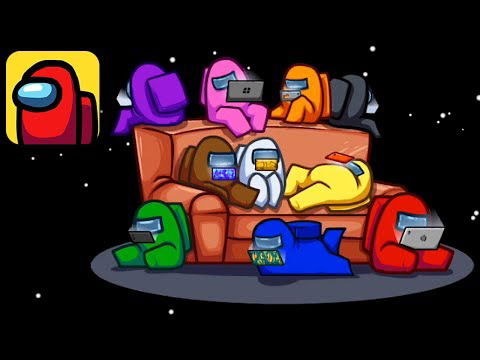 ---
---
Developed and published by InnerSloth, Among Us has gradually taken over the gaming world across different platforms. The game is based on direct interaction and coordination between players and is the most friendly way to argue with friends.
ADVERTISEMENT
Article continues below this ad
ADVERTISEMENT
Article continues below this ad
Among Us: Basics of the game
On average, five to ten players are suitable for playing the game, with ten being the highest possible number. Players are divided into Imposters and Crewmates, and these roles are randomly assigned. Crewmates need to perform tasks or bust Imposters, while Imposters need to kill the Crewmates until there is an equal number of Crewmates and Imposters on the ship.
Imposters have the special ability to use "vents" in the game. They can travel through these vents, which add more stealth to their movement. Players can explore different levels of these ventilation systems in various maps.
A Sabotage activates a fatal emergency in the game, like a reactor meltdown or oxygen failure and Crewmates lose if they are unable to stop these. Two Crewmates need to split to stop them, which means another Crewmate will be alone and Imposters can freely kill them. This is a decent strategy for Imposters to win.
Crewmates need to be efficient in performing their tasks, and if they are able to perform all of these, the crew wins. The crew can trigger meetings to discuss and vote out the Imposters. They can either press the red button in the spawning room or hit the horn on the bottom right of a corpse. Communication becomes very important in these meetings.
Crewmates can effectively spot fellow crewmates by noticing "visual tasks" that only Crewmen can activate. Players can add this to their game from the settings.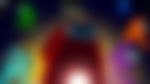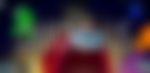 Everyone must follow these rules to make the game fair and fun
Every friend group should start a game only after setting up some basic rules. These rules are to be followed by everyone and they might vary across groups. However, some of these rules are widely acknowledged:
Players should refrain from talking when not voting and should, most preferably, turn off their mic
Crewmates should play more individually, or it becomes impossible to win as an Imposter
Argue with everyone, but always remember that it is just a game
Try to balance game dynamics through flexible game settings
There are no 'ideal' settings in the game, but Among Us is truly fun only when both the Crew and the Imposters have an equal chance of winning.
Recommended settings also work fine in the start, and groups can figure out their preferences with experience. Settings include discussion time, kill cooldown, vision range, and the number of tasks to be performed by the Crew.
ADVERTISEMENT
Article continues below this ad
Every setting has different effects on the game, and players will understand these effects as they continue playing. However, deciding the ratio of Imposters to Crew members is very important. Even that may vary across groups, but the standardized ratios are:
One imposter to seven Crew members
Two imposters to eight Crew members are fair, and the same works in a lobby of 10 players
With these settings, tips, and tricks, all beginners can enjoy the game to its fullest. With experience, the game grants enough space to try out new things and ways of playing. Maybe that is the reason behind the rise of Among Us.
ADVERTISEMENT
Article continues below this ad