Among Us: This Custom Mod Allows Players to Use MrBeast and His Entourage
Published 05/01/2021, 1:18 PM EDT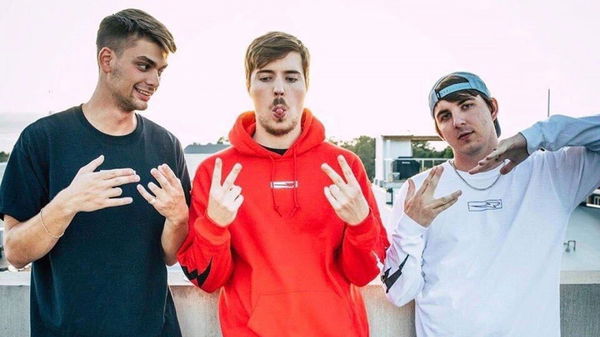 ---
---
For the past few months, the custom mod library for the InnerSloth developed party game Among Us has become massive. Fans can easily install or create their own mods with wild imaginations and play with them easily. The custom mods for the titles include characters from other games, movies, or even new roles to go along with the regular impostor-crewmate battle.
ADVERTISEMENT
Article continues below this ad
But even with all these creations, fans have rarely seen mods involving their favorite internet celebrities. But, that's all about to change, as players can now finally use a content creator to entertain them outside of their videos and on to an Among Us map, and what better way to play the game with none other than YouTube icon, MrBeast.
ADVERTISEMENT
Article continues below this ad
Custom MrBeast mod for Among Us
The new mod for Among Us introduces players to four new characters. This includes YouTube King, MrBeast, and his three friends, Karl Jacobs, Chris, and Chandler. These characters have special abilities that the impostors can use to create havoc in the lobby. To counteract these advantages, the crewmates also get to use certain abilities to find the culprit before they die.
In order to use these abilities, players need money to buy them from the shop. They can earn it by finding the stacks of cash lying on the floor in random locations. Once they have enough money, they can buy whichever ability they want to use, in order to increase their chances of winning.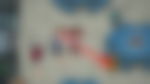 Abilities available for Imposters and Crewmates
For the crewmates, players get the option to buy four unique abilities. Players can buy an emergency button for $4 which they can use from anywhere. For $10, they can buy an invisibility potion, which they can use to spy on other people. They can also buy a health potion for $10, which makes them invulnerable. Along with that, they can also get a free pass for $15, which allows crewmates to respawn if they die or get voted out.
ADVERTISEMENT
Article continues below this ad
In order to use the abilities of the three friends, the impostors will have to turn into MrBeast before they access the shop. Inside the marketplace, players can buy Karl for $1, who kills crewmates using heat vision like Superman. They can get Chris for $10, who helps Impostors to teleport anywhere on the map.
Along with that, they can also get Chandler for $10, but he doesn't have any abilities just like the running joke from the crew's videos. Finally, they can buy a MrBeast burger trap for the same price, which kills any crewmate who interacts with it.
It's a very cool concept with a lot of characters from one of the most iconic groups of creators on YouTube spearheaded by MrBeast. The success of the mod opens up doors for other modders to incorporate popular creators, and fans would love to try them out.
ADVERTISEMENT
Article continues below this ad
READ MORE- Innersloth Is Revamping Among Us With 15 Player Lobbies, Bug Fixes and More