Among Us Venom Mod: Let There be Sus
Published 05/16/2021, 12:40 PM EDT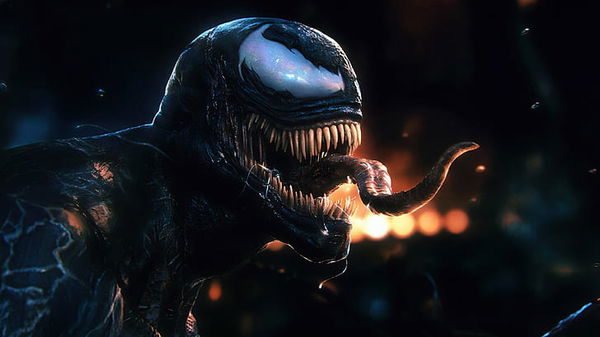 ---
---
Among Us rose to massive popularity last year during the global pandemic situation, as it emulated the feeling of enjoying fun party games with friends. Or maybe people just resonated with the feeling of being trapped on a faulty spaceship. However, the popularity of the title took a hit at the beginning of this year, although the game still has massive popularity on streaming platforms.
ADVERTISEMENT
Article continues below this ad
Among Us streamers have been mostly streaming these insane mod versions of the game and the community seems to enjoy it to the fullest. Although devs have been adding and changing more gameplay features, the community seems to be content with the range of possibilities these mods have to offer.
Usually, Among Us mods grant extreme abilities to the role of the impostor. We have seen this in the case of the Robot mod, the Godzilla mod, the Zeus mod, etc. On the other hand, some other mods make the gameplay trickier for the impostor, like in the Assassin mod.
ADVERTISEMENT
Article continues below this ad
While Marvel fans await the release of Venom: Let There Be Carnage, the community felt like this was the perfect time to drop an exciting crossover. The resultant product? The Among Us Venom mod. The popular streamer and YouTuber Socksfor1 demonstrated this mod on one of his recent videos. Honestly, it is one of the most deadly mods we have seen.
Further reading: "Cheating Is Black and White"- xQc Gives His Two Cents Following the Mizkif Schooled Fiasco
The Among Us Venom mod seems like the perfect version of the impostor
Given Venom's abilities, this impostor mod just feels right. A shapeshifting alien who hides in plain sight and kills? Yeah, sounds definitely sus. However, this mod is kind of the perfect tribute to the character as it showcases its frightening lethality.
ADVERTISEMENT
Article continues below this ad
The Venom impostor mod basically has three abilities. Firstly, it can shapeshift into any other crewmate. You might be looking for the infamous symbiote with your partner when all of a sudden you get eaten. By the said partner.
Secondly, Venom has the ability to vent. Like not in front of a therapist. As in, he can teleport through vents. You do not need us to tell you how handy this ability can be. However, you will need to exercise caution while doing so.
Venom's third ability is to open up an acid pit (maybe that is how we got the Joker mod). Jokes apart, this pit will kill anyone who walks over it. What makes it deadlier is the fact that its size can allow it to kill multiple crewmates at once.
ADVERTISEMENT
Article continues below this ad
This brings us to its final ability. Venom has the ability to kill crewmates in the most Venom-esque way possible. This version of the impostor stabs victims with its tongue from a distance, pulls the victims closer, and kills them. Mortal Kombat, anyone?