Amouranth Criticizes Twitch For Adding the New Pools, Hot-Tubs and Beaches Category
Published 05/23/2021, 5:12 AM EDT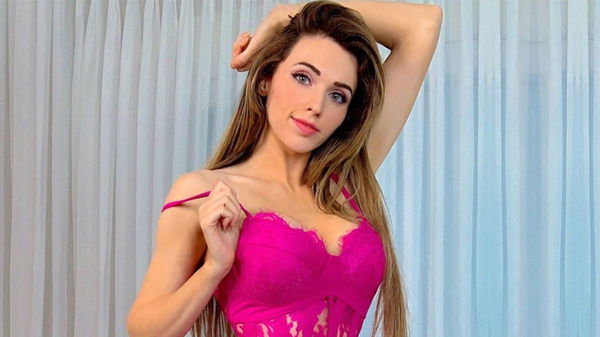 ---
---
Twitch and its battle with hot-tub streamers has taken another turn with the introduction of the Pools, Hot-Tubs, and Beaches category. As expected, hot-tub streamers like Amouranth aren't happy with the decision.
ADVERTISEMENT
Article continues below this ad
Amouranth's rant against Twitch started when the latter abruptly suspended advertising on her channel because the content wasn't 'adviser friendly'. Ever since, the streamer has called out the platform for its lack of communication, and unclear Terms of Service. Naturally, she wasn't expecting all her ad revenue to disappear from Channel Analytics without any prior notice.
Amouranth spots an inappropriate ad on Twitch
ADVERTISEMENT
Article continues below this ad
After getting her ad revenue suspended, Amouranth recently spotted an advertisement for contraceptives on Twitch. If someone clicks on the link, it takes the user to a page that contains visuals that might be inappropriate for children.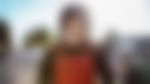 Amouranth talked about the ad on her personal Twitter account:
Why are they running condom ads on a streaming site for children?

When you click on the ad it takes you to a product landing page where they have a banana wearing a condom.

Did they demonetize me for not using protection whilst riding? pic.twitter.com/AoXAg1FHhI

— Kaitlyn (@wildkait) May 21, 2021
However, a majority of Twitter users had a different opinion on the aforementioned Twitch ad. Usually, Twitch ads rely on target algorithms, and a viewer sees a certain type of ads based on the content they consume. This implies that such ads only appear if a person is 18+, and regularly watches mature content.
Moreover, others claimed that creating awareness in the youth regarding contraception is nonetheless an important issue.
Hot-tub streamers unhappy with the latest Pools, Hot-Tubs, and Beaches category
Amouranth has been one of the most prominent hot-tub streamers on Twitch in the past few months. Despite the criticism from big names such as Ninja and xQc, she has proudly created content in hot-tubs and pools.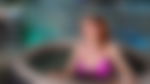 However, it seems like the Pools, Hot-Tubs, and Beaches category is a big blow for hot-tub streamers. With this new category, the advertisers can control if they want to include or exclude the streams of hot-tub creators for the promotion of their products.
Considering that hot-tub streamers are the most controversial on Twitch at the moment, it won't be a surprise if we witness a significant decrease in their ad revenue now.
As per Amouranth, the Pools, Hot-Tubs, and Beachers in an ineffective policy to control content by Twitch. The category is super specific, and will have negative consequences for any creator who becomes a part of it.
I'm going to level with you all. Twitch just killed hot tubs without directly killing hot tubs

YouTube, Instagram, etc hide unsavory stuff with a turn of the algorithm. Twitch obscures it with an overly specific category. It's a great strategic move for twitch; anything

— Kaitlyn (@wildkait) May 21, 2021
Regardless, Kaitlyn has promised that she'll make the most out of the latest category:
ADVERTISEMENT
Article continues below this ad
Youtuber StreamerTV covered Amouranth's recent statements against Twitch in a recent video:
Amidst all the drama, Amouranth's ad revenue is still suspended. She has been actively complaining about the same for the past few days, but Twitch is yet to respond.
ADVERTISEMENT
Article continues below this ad