"An Example of That With the Williams, Federer, and Nadal" – Coco Gauff's Father Opens up on Importance of Sacrifice
Teenage women's tennis sensation Coco Gauff made the tennis community take note of her talent and ability when she defeated her idol, Venus Williams, at Wimbledon last year.
The American youngster is considered to be one of the promising talents on the WTA tour. The 16-year old has lived up to the expectations so far.
Her flair for the sport has been accompanied by sheer hard work, but the commendable success she has already achieved isn't hers alone. Coco's parents, Corey and Candi Gauff, have also shown perseverance, and above all, made sacrifices while guiding their daughter to bring out her best.
Example of Williams, Nadal, and Federer
Coco's father, Corey highlighted the importance of their sacrifice in helping Coco acquire what she needed to enhance her skills. He cited the examples of tennis legends such as Serena and Venus Williams, Rafael Nadal and Roger Federer, and the contribution of their families and coaches in their success.
"The journey is not going to come without sacrifice. I asked my wife to understand that this is what has to be done. Its been done by others," said Corey as shown in the documentary 'Raising a Champion' on dailymotion.com.
"You see an example of that with the Williams, Federer, Nadal whose uncle was highly involved in his career. It's the same with Coco's," he added.
Serena and Venus' father Richard Williams is also known to have invested all his energies in training his daughters to be world-class tennis players. Similarly, Nadal's uncle and long-term coach Toni Nadal was also focused on his nephew's tennis career.
How her parents' sacrifice helped Coco Gauff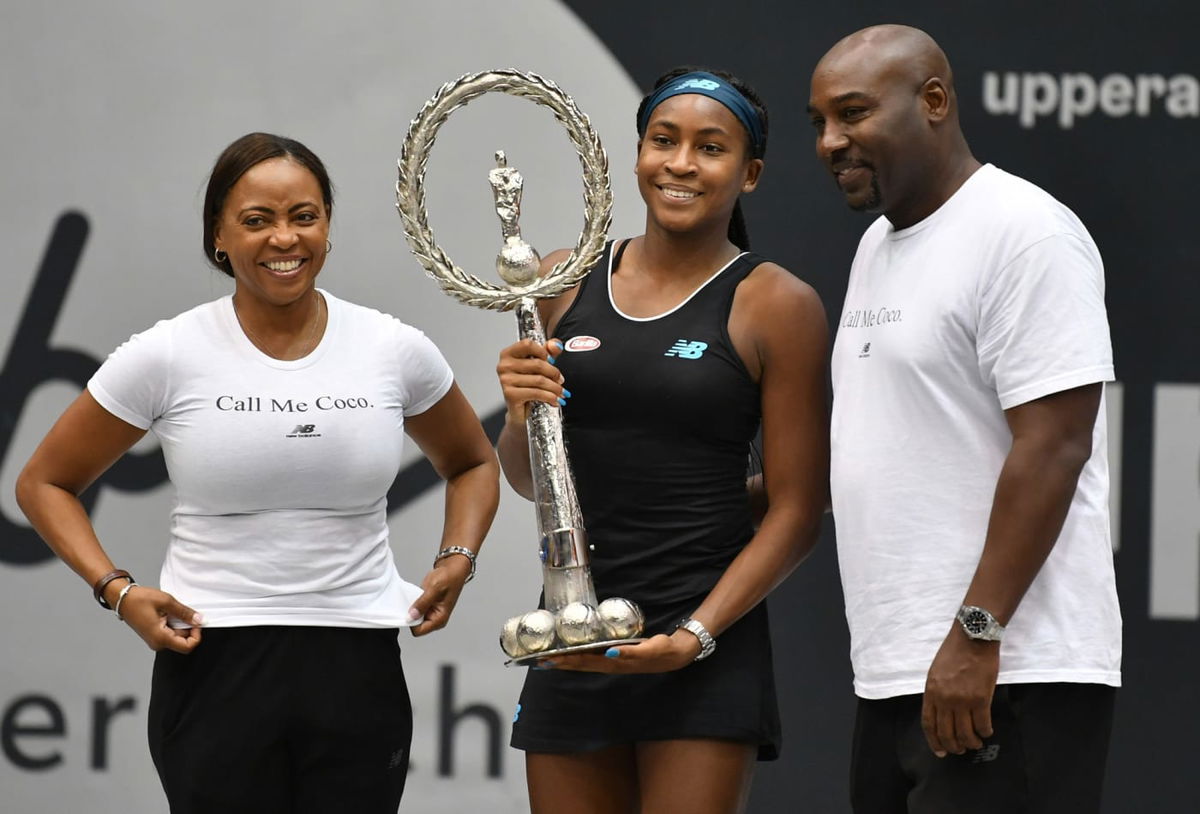 Coco's mother, Candi, spoke about the same and said that she and Corey realized Coco's talents very early. Coco began training with her father who became her full-time coach, while her mother home-schooled Coco. Both quit their full-time jobs in Atlanta to devote their time and energy to Coco.
"She was in third grade when we made the decision to go ahead and move back to Florida. It was difficult because in Atlanta my husband was doing pretty well salary-wise, I was doing great as a teacher. Our lives were settled," said Candi.
She further added, "That April my husband called me when he was working out of town. He's like, 'We're gonna need to commit. I want you to take just a year off from work and want you to homeschool Coco. I want you to bring her and have her trained in Florida."
16-year old Coco Gauff had made it to the top 50 of the WTA rankings earlier this year and also has a career singles title to her name.
Source – dailymotion.com