An Ode to Johan Cruyff: The Man Who Painted The Football Chapel
Published 04/03/2016, 10:33 AM EDT

Follow Us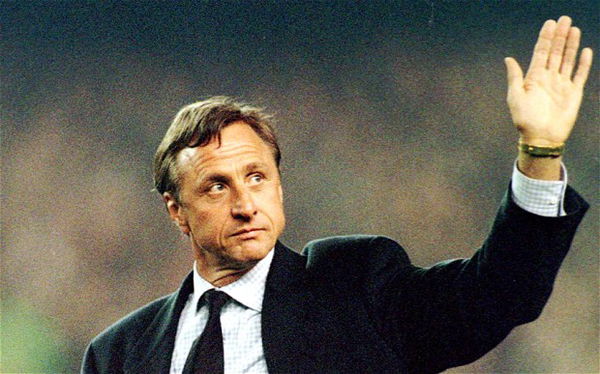 In every sport one can find a handful of players who are really good at it, and a slightly fewer players who are true greats. An even smaller number of players are so great, they go on to define eras and generations. But hardly has there been more than one or two individuals who go on redefine the way we see the game. Hendrik Johannes "Johan" Cruyff was one such rare individual who has left an indelible mark on modern football, giving the term "The Beautiful Game" a renewed validity.
ADVERTISEMENT
Article continues below this ad
In June 1974, Cruyff led Rinus Michel's free flowing Oranje men on to the Olympistadion pitch in Munich against the hosts West Germany to play the final of the World Cup. While West Germany had laboured to reach the final, Cruyff and co. were busy capturing the imagination of the world. By then Johan had spent almost a decade in Ajax's first team, winning three successive European Cups in the process, before moving to F.C. Barcelona to team up with Rinus Michels again. Netherlands comfortably qualified from the first round, winning all matches but one, which, ironically produced one of the greatest moments of the tournament. Against Sweden, a match that would go on to finish goalless, Cruyff received the ball on the left side of the box. With his back towards the penalty area and defender in pursuit, Cruyff looked like he was turning to pass the ball back, but instead with a swivel of the body, he rolled the ball behind his standing leg, turning a full 180 degrees before racing past the bamboozled defender, and the Cruyff turn was invented. From a man who self admittedly rarely performed tricks even in training, it was a brilliant piece of innovation that was a tribute to his own intelligence and awareness.
He would open his scoring in the tournament in what was their finest performance of the competition – a 4-0 thrashing of Argentina where Cruyff scored a brace. Johny Rep was another star of the tournament for Netherlands with three goals in the first group and another one added against Argentina. Then, after seeing through East Germany, it came down to a clash against the reigning champions, Brazil. The tie was a must win for Brazil, while even a draw would have seen Netherlands reach the final on goal difference. But playing to entertain, the Dutch put on a fine show, outplaying the South Americans and ran out 2-0 winners with their captain getting on the score sheet.
ADVERTISEMENT
Article continues below this ad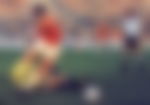 By now, almost everything Cruyff was touching was turning to gold. An amateur Ajax team that was struggling in the lower half of the table had suddenly become three times European champions, while dominating the domestic arena as well. His first season at Barcelona was also a phenomenal one as he led the Catalans to a first league championship in 14 years. In a year he had endeared himself to the Catalans, with the "phantom goal" against Atletico Madrid and a stunning performance in a 5-0 rout at the Bernabeu being some of the standout moments from his first year in Spain. The phantom goal was another piece of improvisation that left the world in wonder. As his teammate floated a cross into the far post, Cruyff ran on to attack the ball. With the ball arriving at an awkward height, Cruyff twisted his body and jumped, hitting the ball with the full force of his right heel into the back of the net. That he named his son Jordi, a Catalan name, did no harm to his relation with the locals. With two Ballon d'Ors to his name already, Holland's golden boy could do no wrong.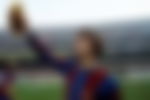 "Quality without results is pointless. Results without quality is boring." These are words spoken by the great man himself. And it would seem that in his philosophy, it was far worse to be boring than it was to be pointless. Within a minute of that fateful final in '74, a match that the Dutch would obsess over for decades to follow, Johan Cruyff received the ball in the middle of the park and went on one of his slaloming runs, racing past Berti Vogts before being brought down by the outstretched leg of Uli Hoeness. If legends are anything to go by, then Cruyff had promised to score in the final without letting a German foot touch the ball. We will never know if that story is true, but what is true is that the Dutch did score and the first time West Germany touched the ball in that final was when their goalkeeper took the ball out of the net. It wasn't Cruyff with the goal as Neeskens was the designated penalty taker and had done his duty flawlessly throughout the tournament and he made no mistake in the final either. But alas, it was to be hearbreak for Holland as West Germany came back and took the lead in the first half itself and then held on against the Dutch onslaught on their goal. Franz Beckenbauer and the match winner Gerd Muller got their well deserved winners' medals at the end and Johan Cruyff never played in the World Cup again. He received his third Ballon d'Or that year but that probably came as little solace to him.
The Dutch way of football was defined by that team of Cruyff, Neeskens, Rep and company and till date they remain as one of the fondest memories in Dutch folklore. West Germany went on to win the match, but it was Netherlands who came out winning the hearts of millions. And Cruyff was the artist behind the Dutch masterpiece. That his greatest piece of skill came in a goalless draw, that his moment of genius when he helped his team score a goal without letting his opponents get as much as a touch of the ball came in a World Cup final he would go on to lose are probably the great poetic tragedies that truly complete his legend as an artist. The late Toon Hermans, a fellow Dutchman, comedian and singer, best summed up his influence on the game with this little quartet:
"And Vincent saw the corn
And Einstein the Number,
And Zeppelin the Zeppelin
And Johan saw the Ball"
"Johan is Dutch football, he may not admit it, but he is" says Dennis Bergkamp in his book Stillness and Speed. Bergkamp, a prodigy of Cruyff, groomed by him at Ajax, is a perfect example of Cruyff's legacy as a player. Bergkamp was gifted with a silky first touch and played the game with extraordinary vision and intelligence, almost reminiscent of his tutor. Another man who is testimony to Cruyff's genius is Josep Guardiola. After hanging his boots as a player with Feyenoord, Cruyff started the second phase of his legacy as be took on the job of manager. Again he started with Ajax, winning them the Cup Winners' Cup, before moving on to the other club he held closest to heart – F.C. Barcelona.
ADVERTISEMENT
Article continues below this ad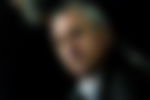 Today, the name La Masia resonates across the footballing world as probably the most elite academy there is. Responsible for producing the core of Guardiola's "tiki-taka" team that won the world and the Spanish national team that swept the world off it's feet, winning two Euro's and a World Cup. Some of the luminaries of the modern game are La Masia graduates, from Xavi, Iniesta and Messi to Thiago in Bayern Munich and Fabregas and Pedro in Chelsea. But it all started when Cruyff took over the reins in Catalunya, setting up an academy that took players based on their technical abilities and the ability to read the game rather than physical attributes like height and strength. The change paid immediate dividends as Guardiola and a few others became an integral part of his "Dream Team" that went on to win the La Liga four times in a row and the European Cup in '92.
But success wasn't just there to take, he had to earn it. He replaced a majority of the existing team and rebuilt it using a foundation of homegrown players and adding to it with the likes of Romario, Stoichkov, Koeman and Hagi. The team went on to paint the picture on the pitch that Cruyff had in his head and garnered good results as well, least of which was a 5-0 win over Madrid. Guardiola was to Cruyff what Xavi became to Guardiola as he orchestrated their game from the middle of the park with Eusebio playing a more holding role in midfield and a host of attackers ahead of him. In Guardiola's words, "Johan Cruyff painted the chapel. And Barcelona coaches since merely restore or improve it."
ADVERTISEMENT
Article continues below this ad
Johan Cruyff was indeed a man who was loyal to his principles more than any thing else in the world. In 2010 when the Dutch team reached the final of the World Cup for the first time since 1978, they were anything but a stylish team playing attractive football. Cruyff opted to offer his support to their opponents, a Spanish team with it's core produced by La Masia, playing a pressing and possession based game that one can imagine Cruyff himself playing in. In football, he only chose to support what he believed in. And maybe it is that firm belief in his own vision and abilities that allows a man to lay down such a legacy.
Many a great players will come and go, but few will be celebrated, unwittingly even, centuries after they are gone. For everytime you celebrate a Barcelona goal or get excited by the prospect of the new young Dutch forward in your favourite team, remember that you are inadvertently saying a thank you to that great man. Guardiola said he painted Barcelona's chapel, but in truth he painted the football chapel itself.