Analysing the Hungarian Grand Prix
Published 07/26/2015, 5:17 PM EDT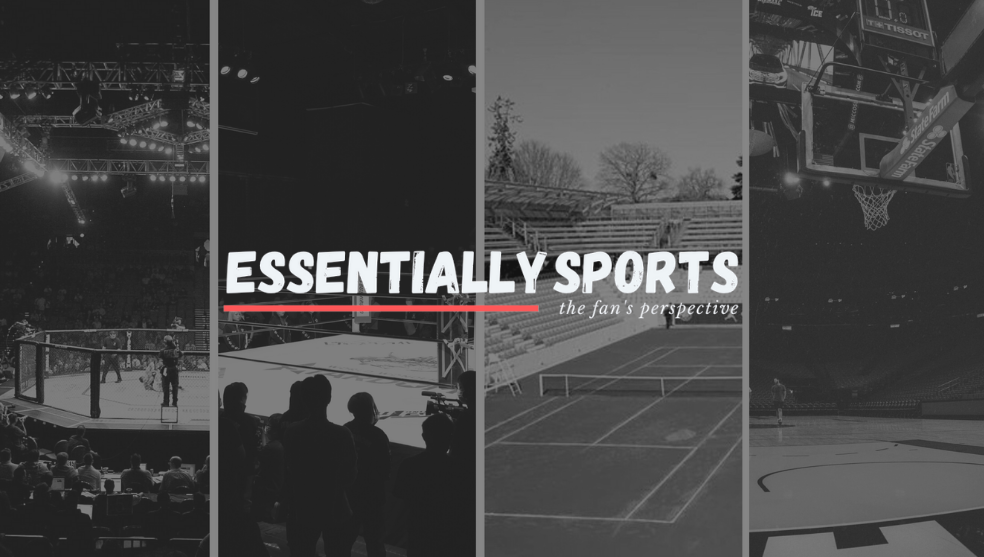 ---
---
To be honest, I've personally considered Hungary to be a dud track. But with the epic Ricciardo victory of 2014 and now the race this year, I now personally find the track very exciting.
ADVERTISEMENT
Article continues below this ad
After Silverstone broke all the negativity surrounding the sport about the 'entertainment' fiasco, Hungary was a cherry on the top, for the fans and for the drivers as well, with something happening lap after lap.
Formula One entered Hungary with an air of gloom surrounding the unfortunate death of Jules Bianchi. The Bianchi family was especially flown to Hungary to take part in the special tribute for Jules that was organised. The drivers along with the family formed a circle with arms by their side, and their helmets in the centre.
ADVERTISEMENT
Article continues below this ad
After a minute of complete silence, every driver took their helmets from the centre leaving Bianchi's on the floor as mark of tribute.
Analysing the Hungarian Grand Prix, we  bring you some major talking points from the Hungarian Grand Prix, a race that'll be remembered ever after.
Vettel grabs opportunity, Raikkonen hit with bad luck
Just as Malaysia, Ferrari and Sebastian Vettel were there to pick upon the mistake from Mercedes. Having taken up the first two positions from the Silver Arrows on the start, Ferrari kept the momentum going. While Vettel was crusing ahead, Kimi started developing issues with his MGU-K. After giving his position to Ricciardo and Rosberg upon the restart after the safety car, Raikkonen had to ultimately retire his car.
The situation was horrible for the Finn since all those recent speculations about his career has kept him under pressure lately, and the issues with the power unit meant a good podium finish or perhaps even a win, was taken away from him. If Ferrari would have scored the 1-2 finish, this would have been there first since Germany 2010.
Vettel, for once again proved all his haters and critics wrong. He was fast. He was perfect. His start was outstanding. And he did everything to make sure, no other car was able to touch him.
Patient Red Bulls take an outstanding double podium:
No, we generally don't use the word patient with the Red Bulls( considering their constant and heavy criticism of Renault), but their drivers Daniel Ricciardo and Daniil Kvyat did wonderfully well, patiently waiting for others to make a mistake and pouncing on them from behind.
Daniil Kvyat came out of nowhere to take the second place finish, a very well deserving. If not brilliant, he made sure that he made no mistake as such, and kept out of any trouble. When Hulkenberg's front wing failed, Kvyat somehow steered clear of the debris, which was something appreciable.
Daniel Ricciardo was the man who made the race most exciting today. After coming together with Hamilton after the safety car restart, he went on to collide with Rosberg in the later stages. The last collision meant he had a broken front wing and also lost a good worthy shot at victory. He had to pit to change the damaged front wing, but still managed to cling onto the podium.
Ricciardo was fast and aggressive today, something we got to witness a lot last year, notably at the 2014 Hungarian Grand Prix only which he won.
"It was a crazy race," Ricciardo said. "There was contact in Turn 1 – I thought there was a lot of damage and I thought the race was over. Then there was contact on the restart with Lewis – I thought the race was probably over – and then contact with Nico as well. But we were resilient today, I left it all on the track, I put my heart into everything and I think that's the way Jules would have wanted it. So I owe that race to him and I'm very grateful to be on the podium."
Double delight for McLarens:
Post every race I tend to look where the McLarens finished, just in case they managed to steal a point or so maybe. It was a bit of shock to see Alonso as high as fifth and Button in ninth, to give the British team their first double points finish of the season.
With Honda planning a major upgrade for Belgium, McLaren team goes into the four week summer break with a much positive mind frame. Button was visibly faster than Sainz today, after having fought with him for position, majority of the race, which are good signs for the team.  But again, Hungaroring was a track that would have supported them. F1 moves to Spa next, and then Monza, two of the fastest tracks of the gird, which might be a disaster for the team if things don't work well in the break.
Alonso, much like the Bulls, made sure he capitalised on other's mistakes to finish at a remarkably well fifth position, earning his team some valuable 10 points.
McLaren team might not have a competitive car, but they do have two very competitive world champions as their drivers who are willing to spring at every little opportunity that comes their way.
They still stand a lowly ninth in the Constructors tally(only above Manor), but if Honda does manage to deliver its big update, things might improve for the legendary team which currently is nothing but a backmarker in the 2015 grid, despite being the sport's second most successful team after Ferrari.
While his team mate, Carlos Sainz had to unfortunately retire from the race, Max Verstappen kept the running strong and hard. It was chaotic race, and much like McLarens who scored good because of the chaos, Max Verstappen brilliantly took a fourth place finish. He had a drive through penalty as well after colliding with Valtteri Bottas and giving the Finn a puncture, but climbed back to a career best fourth position.
Maldonado does a Pastor
Steward's favourite, Pastor Maldonado, received no less than three penalties today for the 69 lap race. First he was given a drive-through when he hit Sergio Perez. Second he was given another drive through penalty, all because of over speeding in the pit lane while serving his first drive through (hence the title) and lastly a ten second time penalty for overtaking behind the safety car.
He had a terrible day, whereas his teammate was able to score good points, finishing in seventh position. He also ultimately ended Perez's race who later developed brake issues as a result of the collision with Pastor.
ADVERTISEMENT
Article continues below this ad
The Lotus car, with its Mercedes hybrid engine has good potential but with the inconsistency of the drivers the team is not able to manage any good result. While Grosjean stepped up today, Pastor also needs to do the same.
Forgetful day for the Silver Arrows:
Let's be honest here. We all were waiting for a race where the Silver Arrows make a mistake and fall back. We were just too used to seeing them all perfect. Certainly one of the reason why people found today's race particularly exciting. This was the first race since Brazil 2013 to not feature either of the drivers of Mercedes on the podium. Both drivers had a horrible day starting from both of them getting off slowly and losing their position to Ferrari. While Rosberg was still up in third, Hamilton slipped back to tenth. Both collided with Ricciardo later and further dropped back. Hamilton ended up finishing sixth and Rosberg eighth.
ADVERTISEMENT
Article continues below this ad
F1 moves next to Spa, Belgium after a gap of four weeks.