Analysing the Canadian Grand Prix: 7 talking points
Published 06/08/2015, 5:36 AM EDT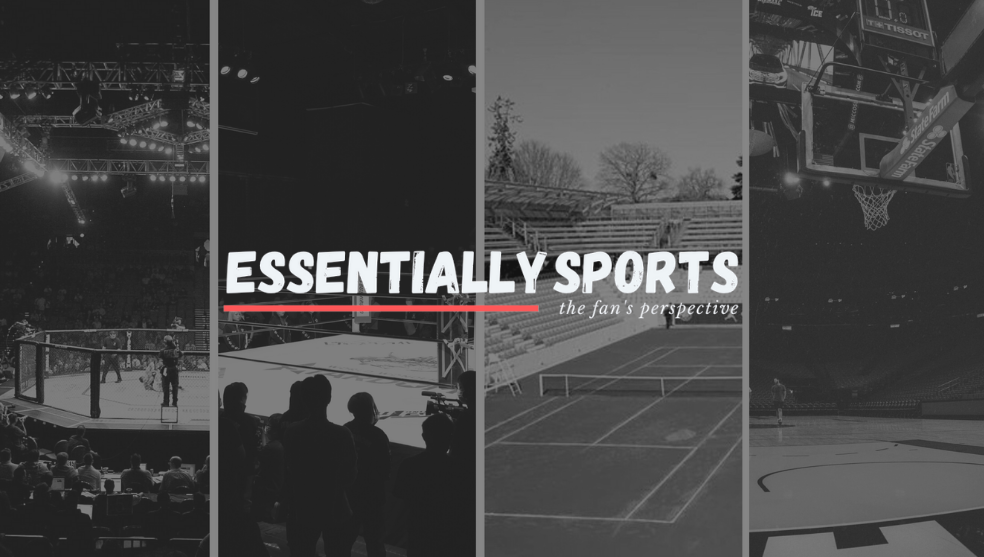 ---
---
Hamilton stamps authority in Canada
ADVERTISEMENT
Article continues below this ad
After an anti-climatic race in Monaco, Hamilton returned to winning ways at the Circuit Gilles Villeneuve in Canada. The race was on between Lewis and Nico with Nico rarely above 2 seconds behind Lewis after the pit stops. It was a heated battle, no quarter asked, no quarter given.
McLaren-Honda woes continue
ADVERTISEMENT
Article continues below this ad
The British Japanese partnership probably isn't working out, for the Mclarens were the first cars to retire from the Grand Prix with unusual exhaust problems.  This was after the Team had used up two of its allotted tokens to improve the performance and the reliability of the engine neither of which were witnessed during the weekend.
The team was on the back foot with a significant deficit in power on a power dependent track but the poor fuel economy did nothing to boost Alonso and Button's morale. Alonso made his frustration clear on the radio, claiming he felt like an amateur. While Button, was told to save fuel very early in the race.
Both remain optimistic though, with Alonso tweeting an upside down image of the results and claiming it looks better this way. Such is the commitment and the belief within the team.
LIFT AND COAST – Three most dreaded words in Motor Sports
Fuel and Brake saving was the agenda of the day, with drivers having to lift and coast. This was a rare Canadian Grand Prix as it ran under green flags from lights out to the chequered flag. This meant that drivers didn't get a chance to save fuel under the safety car as they had managed to last year, so everyone was marginal on fuel consumption.
Both the Mercedes were troubled with one of each of these problems, Hamilton was told to save fuel while Rosberg was told to get his 'critical' brake wear, under control.
This is a fuel hungry circuit as about 70% of it is taken under full throttle so, this was expected but to this extent, that was not even on the cards.
Vettel: Thinking out of the box, Kimi on self-destruct mode.
Sebastian Vettel had to start the race from an unfamiliar 18 position on the grid while his teammate started from 3.
By lap seven he was part of a three-car battle for 11th behind Marcus Ericsson and Felipe Massa. Ferrari opted to bring Vettel in and switch him to the soft tyre compound, but were slow dropping him off the jacks, losing at least three seconds. He was now dead last.Vettel found the track's generous DRS zones made for straightforward overtaking. However his attempt to pass Hulkenberg nearly wiped out the pair of them – the Force India driver spun but managed not to collect the Ferrari.
This meant he was on a two-stop strategy but his blinding pace took care of that and he finished just behind Kimi, in 5 place. Job well done. If only, we could've seen him battle the Mercs.
Kimi meanwhile had a less than average race. He did not have the pace to keep up with the Mercs and Valterri Bottas's Williams was proving to be a threat from behind.
Kimi dug his own grave by spinning at the popular hairpin and handed the last podium place to his fellow countryman in the white Williams on a silver platter.
Grosjean does a Maldonado
Romain did his race and himself no favours by colliding with Will Steven's backmarker Marussia. It was a clumsy piece of driving by the French national who later accepted that it was his mistake. It lead to people claiming that the Lotus drivers had changed cars and helmets for this race, as Pastor had a great, relatively trouble free afternoon.
Grosjean did get a 5 second penalty which did him close to no harm as he still finished 10 and got a single championship point. He was also punished with two penalty points later.
Rosberg Vs Hamilton
Rosberg looked racy all afternoon, especially after the pitstops had reduced the gap between the two teammates. At one point, he was within DRS range of Hamilton but Hamilton too had his wing open because of a backmarker in front. Who knows what would've happened had that car not been there.
Rosberg was denied information over the radio due to the recent radio clampdown about Hamilton which he know reveals he needed to know, to plan his attack more effectively on Hamilton. Such a shame.
Hamilton meanwhile was busy fuel saving and looking in his mirrors for the No.6 Mercedes but he said he never really felt under pressure and that he had plenty of time in hand.
Overtake of the race
ADVERTISEMENT
Article continues below this ad
This has to be the Massa on Marcus move. Both of them went wheel to wheel  through turn two, just separated by a whisker. Both of them showed great car control and respect as both gave each other the required racing room.
https://www.youtube.com/watch?v=dRxNlsGbyb0
ADVERTISEMENT
Article continues below this ad
Onwards to Austria
Austria is another power hungry circuit, so expect the same running order.  We expect Williams to be even more stronger than in Canada and Mclarens to be even more disappointing. Hamilton versus Rosberg is sure to be a cliffhanger but I'd say Hamilton has the edge at the moment but Rosberg as this race showed, clearly has not given up.