Analyst Explains the Rationale Behind Microsoft's Retraction of Xbox Live Gold Price Hike
Published 01/24/2021, 10:26 AM EST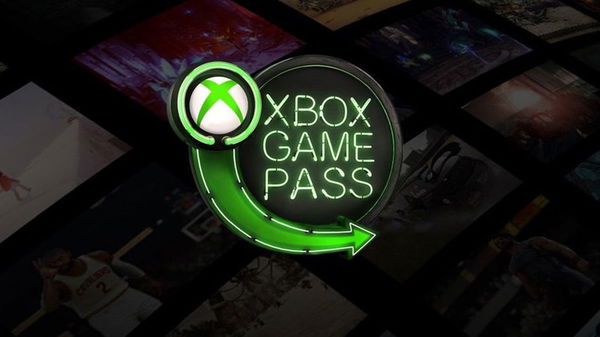 ---
---
The past two days have been a roller-coaster ride for the folks over at Microsoft. Xbox had initially increased the price of its Xbox Live Gold Subscription to $60 for 6 months; however, it had to retract it following a strong backlash from the fans. Interestingly, all this happened within 24 hours of the original announcement.
ADVERTISEMENT
Article continues below this ad
Microsoft even apologized for the same via Twitter. Take a look at the tweet below:
Today was not great. We always try to do our best for you and today we missed the mark.

We hear you, and we're reversing our Xbox Live Gold pricing updates.

— Xbox (@Xbox) January 23, 2021
ADVERTISEMENT
Article continues below this ad
Furthermore, in a bid to 'make up' for this fiasco, Xbox also unlocked all free-to-play games on the Xbox ecosystem. This means that games like PUBG, Fortnite, and Call of Duty Warzone, etc. will no longer require an Xbox Live subscription to be played online. PlayStation has never had this kind of a paywall to begin with, so Xbox is definitely late to the party.
Nevertheless, it is still good news for the Xbox users, as they definitely got more than what they asked for. Although, this seemed more like a planned move than a response to the backlash, considering the time taken to reverse the decision was less than 24 hours.
So what exactly was Xbox's motive behind all this? Popular industry analyst Daniel Ahmad seems to have an explanation for this.
If you've followed me in the past you know that I've talked a lot about Xbox is moving beyond the console and has a goal to offer multiple entry points into its ecosystem, with Game Pass being the main entry point into its software and services ecosystem.https://t.co/CfEWbDyKB6

— Daniel Ahmad (@ZhugeEX) January 23, 2021
Daniel's point holds true. With Halo Infinite's delay, there was no big exclusive title to support the Xbox Series X/S launch. However, the console-first approach was no longer Microsoft's strategy. It was always heavily focused on the Xbox Game Pass and the xCloud service. Additionally, Phil Spencer had also previously mentioned how he had moved on from the so-called 'console war'.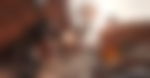 Xbox Game Pass is not profitable in the short-term
Daniel further explains in the thread how the Game Pass is not a short-term solution for Microsoft. Interestingly, Xbox Marketing Chief, Aaron Greenberg, had also mentioned this earlier, which proves Daniel is on point yet again.
So why would Xbox want to increase the price of Live Gold in the first place? The answer is that Xbox now wants people to move over to the Xbox Games Pass.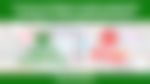 The Game Pass Ultimate service is a $15/month offering which gives users the benefit of the Game Pass, Xbox Live, and xCloud as well. Clearly, this is the best Microsoft has to offer for both Xbox and PC users. However, for it to work in favor of Microsoft, the company will need people to actually subscribe to this service.
One of the biggest constraints that Microsoft faces here is the feasibility of its xCloud service. Cloud gaming may be the future, but it is still not the most feasible way for users to play their favorite games. It definitely needs more time to develop further and it could be a while before that happens. In addition to this, Xbox also cannot rule out console sales completely. Microsoft was dealt with a huge blow during the launch of Xbox One, where the PS4 was a good $100 cheaper than its Xbox counterpart.
Whatever the strategy, it cannot ignore console sales completely, especially when the Game Pass service is heavily dependent on people purchasing the Series X/S. Daniel also notes that one of the biggest reasons for the existence of the Series S is that Microsoft wants people to subscribe to its Game Pass service.
Xbox Live Gold Price hike reversal was a great move by Microsoft
The price hike was not a great way for Microsoft to make its intentions clear, which is why it had to give in to the criticism and retract its decision. The one positive about this is that Microsoft actually considered the fans' feedback and acted upon it swiftly.
ADVERTISEMENT
Article continues below this ad
Lastly, Daniel also noted how the free-to-play announcement was in the works for months and this was the perfect opportunity for Microsoft to announce it.
The F2P announcement has been in the works for months and that announcement was dropped today to help offset the backlash from the original price increase announcement.

Microsoft will continue its focus on Game Pass moving forward, and its acquisition of IP for the service.

— Daniel Ahmad (@ZhugeEX) January 23, 2021
ADVERTISEMENT
Article continues below this ad
The Game Pass now sits at the very heart of Xbox's strategy. Since this little stunt didn't work, Microsoft will surely come up with another way to incentivize people to subscribe to the Game Pass service.