Analyzing Manchester United's Alexis Sanchez heist
Published 01/31/2018, 3:38 AM EST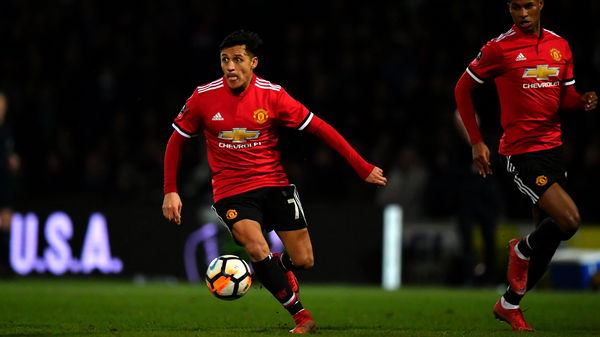 ---
---
The '7' jersey at Manchester United over the years has been a symbol of greatness. From Goerge Best to Cantona to Beckham to Ronaldo, the very best of the club have held the iconic jersey. In the recent past like their performance on the field, the holders have not done justice to it. Since Cristiano Ronaldo's departure from the club, the '7' jersey has been a source of disappointment at Old Trafford. But their latest recruit might change it all. Alexis Sanchez to Manchester United is something no one saw coming but now is a reality.
ADVERTISEMENT
Article continues below this ad
Alexis Sanchez to Manchester United: What is the real story? 
ADVERTISEMENT
Article continues below this ad
With Alexis Sanchez refusing to sign a new contract, Arsenal had no choice but let go of their star forward.  For a long while, the expectation was that Manchester City will sign him. The prospect of him reuniting with Pep Guardiola was more than likely. But Manchester United had other plans and hijacked the deal at the last minute. For Arsenal fans, haunting memories of Robin Van Persie leading the Red Devils to the title came flashing back. Though the deal had some good news for Arsene Wenger too with Henrikh Mkhitaryan moving to the Emirates. The deal was a straight swap with no exchange of money according to reports.
Why is Alexis Sanchez's transfer big news? 
Since his arrival in England in 2014, Alexis Sanchez has been one of the best players in the league. The Chilean was also been instrumental in his national team winning back to back Copa America titles. Manchester United have got hold of a world-class player who possesses the ability to change games in a moment on his own. The former Barcelona forward is a versatile player and as said by Jose Mourinho "capable of playing in four different positions in "attack". Without a doubt, it's a singing that will immediately lift the quality of the team and morale of the dressing room.
Apart from what the player brings on the field, it also highlights Manchester United's status as a club. Despite some barren years on the field, Old Trafford clearly still is one of the most attractive destinations in world football currently. The club's hierchary has also sent a stern message to rivals they are going to leave no stone unturned in making sure the glory days return.
Why did Alexis Chose United?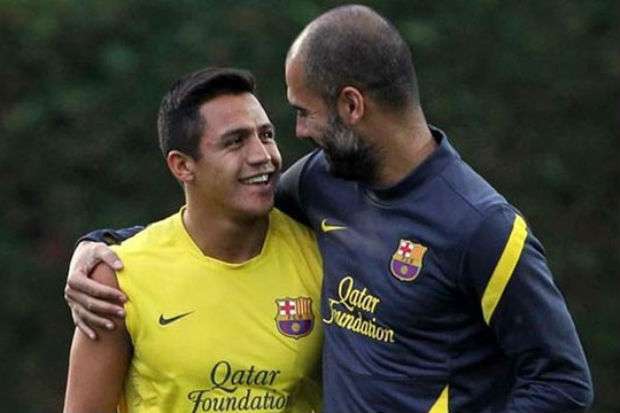 One of the rising debates in the aftermath of the transfer has been about why Sanchez chose Manchester United ahead of City. The 29-year-old has had accusation thrown at him for being a mercenary by some leading names in the game.
The idea of a player rejecting Manchester City another club for money only sparks hypocrisy for various reasons. Even for the deal in contention, The Citizens were ready to offer massive wages and signing in bonus. While its true that Alexis Sanchez was sure to get a Premier League winner's medal at City, it's not a medal he would be given credit for.  Further, the form of City's attacking players gives Alexis Sanches no guarantee about him starting every game.
On the other hand,  Sanchez would straight away slot into the starting line up for Jose Mourinho. Further, next season Alexis could play a massive role in bridging the gap for the title. Though they haven't had the best of years of late, what United's legacy means should be taken into account for. The club is still second in the table and still in the race for the Champions League and FA Cup. Yes, the financial aspect would have naturally played a big part but it isn't if he has gone to China. His ambition of winning the biggest trophies is still well and truly alive.
Where will he play? 
The question arises is where exactly would Alexis Sanchez fit in Jose Mourinho's side? While its no secret that playing from the left is his favourite position, it might not where he plays at Old Trafford. In the left wing position, Jose Mourinho has established an excellent rotation system between Anthony Martial and Marcus Rashford. Both are young players with a very high ceiling and dropping them won't be a popular decision. On the other hand, the right wing is a position United have constantly had problems with. The Chilean operated from the role for Barcelona and Udinese. In all likelihood that will be the position, he takes up primarily at his new club. He also offers the option of playing up front to Jose Mourinho and the opportunity to give Romelu Lukaku some rest.
Henrikh Mkhitaryan 
Another important aspect of the transfer is Henrikh Mkhitaryan. When the Armenian came to England last season, there were high expectations in United fans. There was a feeling around Old Trafford that he would solve the team's creative problems. Unfortunately, it quite did not happen for him at United.
ADVERTISEMENT
Article continues below this ad
It can be said Arsenal made the best of a bad situation. Managing to get Mkhitaryan in the deal could be quite a coup for the gunners in a long run. While its hard to find a player as good as Alexis Sanchez, they have got themselves a top quality player. While doubts remain about his adaptability to the Premier League, he is certainly much better suited to Arsenal. At Old Trafford, he was certainly a player that wasn't Jose Mourinho's favorite. Certainly, the Portuguese's treatment of Mkhitaryan was ideal to get the best out of him.
Is Arsenal the right place for him?
ADVERTISEMENT
Article continues below this ad
Arsenal is certainly a team which will suit Mkhitaryan strengths. Wenger's style of football that focuses could help bring the best of Arsenal's new number 7. The onus is now on the player to put his past struggles in the league behind him and be able to start fresh. Its now on him to prove that he is good enough to do well in the Premier League. While he did not set the English league on fire, Mkhitaryan was certainly instrumental in United's Europa League win. Arsenal would hope he can recapture the same form in the tournament and guide them to glory.
Further, there is an expectation that Pierre Emerick Aubameyang is set to join Arsenal. Not so long ago Mkhitaryan and Aubameyang formed one of the most destructive partnerships in world football. They had a sublime understanding which set the ground on fire at  Borussia Dortmund. If both of them find their feet at Emirates, Arsenal fans will witness something special.