Anand Kumar- Battling the odds
Published 02/06/2015, 2:05 AM EST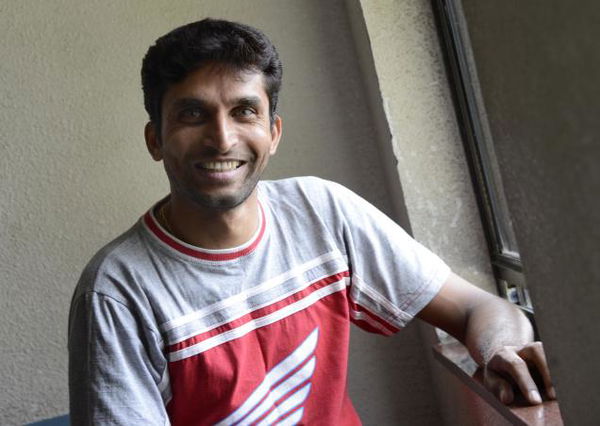 ---
---
Being a sportsperson in India is hard enough. Being a para-badminton player with barely any funds just makes it worse. Anand Kumar Boregowda is battling quality opposition along with these issues to emerge as India's best para-shuttler. The World No.7 has tasted success even while traversing on this difficult path.
ADVERTISEMENT
Article continues below this ad
When he discovered his love for the fastest racquet sport in the world, Anand Kumar's biggest hurdle was finding a coach. Watching kids train at the Canara Union in Bengaluru, Kumar coached himself. He got his first breakthrough when Ramesh Tikaram, secretary of Badminton Sports Association of India for Challenged encouraged him to participate in the German International(2001). Though a disappointing outing, it spurred Kumar to take the sport seriously and in the 2002 Nationals held in Bengaluru, he had his first taste of success. After a noted coach Narayanaswamy took him under his wing, there was no looking back. Kumar triumphed at the 2003 Israel International, the first of three consecutive victories at the tournament. Things got even better as the 36 year old clinched bronze at Asian Championship in 2004 which propelled him to World No.3.
2007 to 2011 was Anand Kumar's most frustrating phase a sportsman. Lack of funding meant he couldn't travel much, denying him the opportunity to compete with the best. But clearly evident is Kumar's fighting spirit. He began mentoring kids to earn money and made his comeback in 2012, with success in France, Spain, Korea and Turkey. In 2013, he reached the zenith. He was World No.1.
ADVERTISEMENT
Article continues below this ad
Slowly Kumar is getting the recognition he deserves. In 2014, the Karnataka government awarded him the Ekalavya Award for his outstanding contribution to the sport. Anand Kumar has had a tough life. But he is a soldier and he hasn't let anything deter him from being the best. The man, who wishes to win gold at the 2020 Paralympics doesn't complain much. His sole focus right now, would be on the Spanish Para-Badminton Tournament in March. He is an inspiration like no other. Let us hope that he scales heights greater than he already has and fulfills all his dreams.