Ancelotti to replace Guardiola at Bayern in close season
Published 12/21/2015, 9:35 AM EST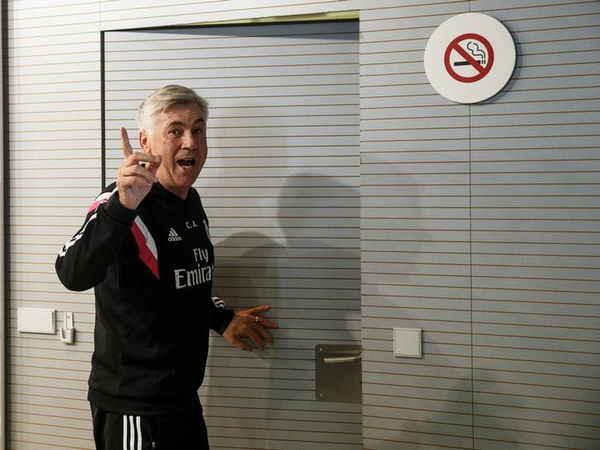 BERLIN (Reuters) – Pep Guardiola will leave Bayern Munich at the end of the season after the Spaniard decided not to extend his contract at the German champions, who announced on Sunday that multiple Champions League winner Carlo Ancelotti had signed a three-year deal to replace him.
ADVERTISEMENT
Article continues below this ad
Bayern Chief Executive Karl-Heinz Rummenigge confirmed the much-anticipated change in manager, thanking Guardiola for his work and confirming that a deal for Italian Ancelotti, who has been out of a job since leaving Real Madrid in the close season, had been completed.
"We are thankful to Guardiola for all he gave our club and hope to celebrate more success in the current season," Rummenigge said in a statement.
ADVERTISEMENT
Article continues below this ad
"I am convinced that Pep and the team will work harder to reach the big sporting aims of the club, especially now that it is clear that Pep will leave."
Bayern had repeatedly said they wanted Guardiola to stay at the club, but his departure had been widely predicted, with media reports saying a move to the Premier League was on the cards.
A number of top English clubs are likely to be eyeing up the 44-year-old, who has consolidated his standing as one of Europe's top coaches since joining Bayern in 2013 after winning a remarkable 14 titles in four years at Barcelona.
The Spaniard, who has yet to comment on his decision to quit the club and has already left Munich for a winter holiday, took over after Bayern's treble-winning season under Jupp Heynckes in 2012-13.
He has maintained their domestic dominance with back-to-back league titles and a German Cup in his first two seasons in charge, while also overhauling the playing squad.
Homegrown talents like club icon Bastian Schweinsteiger and Toni Kroos have left on Guardiola's watch while Spaniards Thiago Alcantara and Xabi Alonso have been among the arrivals.
Bayern, however, have maintained their stranglehold on the Bundesliga, winning titles and breaking records in the process.
CHAMPIONS LEAGUE
One blot on Guardiola's copybook has been his failure to win the Champions League with Bayern losing in the semi-finals on their previous two attempts.
His arrival was intended to herald the start of an extended period of European domination after Heynckes clinched Europe's elite club competition in his final season at Bayern.
Guardiola will have one last shot at clinching the Champions League with Bayern this season after his side comfortably reached the knockout stage, while they remain on course to win another domestic title and top the table by eight points heading into the winter break.
Guardiola is revered among Bayern fans for his knowledge of the game and his team's ruthless efficiency that has seen them break several records en route to their last two league titles.
He has, however, also faced criticism for his run-in with a former long-time Bayern doctor, who once accused the Spaniard of blaming the medical staff for a defeat, and for allowing club great Schweinsteiger to leave last season.
In replacing Guardiola, who won the Champions League twice with former club Barcelona, Bayern have opted for a man with three European Cup successes to his name.
ADVERTISEMENT
Article continues below this ad
"Carlo Ancelotti has enjoyed success as a coach everywhere and has won the Champions League three times," Rummenigge said.
"Carlo is a quiet, balanced professional who knows how to deal with stars and play a game with a lot of variety. That is what we were looking for and that is what we found."
The 56-year-old Ancelotti won the Champions League twice with AC Milan and once with Real Madrid while also winning a string of other titles with Chelsea, Paris St Germain and Juventus.
ADVERTISEMENT
Article continues below this ad
"I am very honoured that I will be the coach of the big FC Bayern Munich from next season," Ancelotti said.
(Reporting by Karolos Grohmann; editing by Sudipto Ganguly and Toby Davis)