Andres Iniesta Retires from Football, Twitter Pays Tribute
Published 05/21/2018, 11:05 AM EDT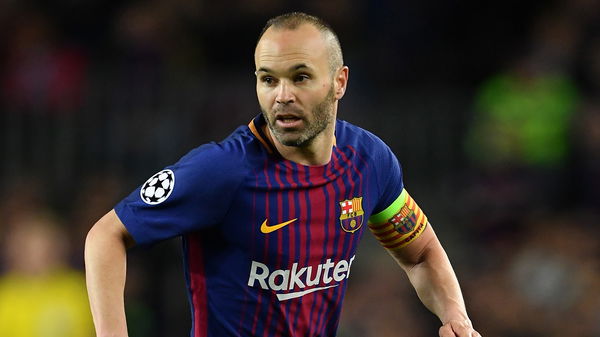 ---
---
The football world was nearly an emotional wreck as Barcelona legend Andres Iniesta played his final game. Iniesta was one of 3 players to hang up his boots for good, along with Fernando Torres and Italian keeper Gianluigi Buffon. FC Barcelona played against Real Sociedad at the Nou Camp and won, courtesy a goal from Philippe Coutinho.
After the match's conclusion, long after his teammate left, Iniesta remained on the pitch barefoot. This was truly an emotional sight as the 34-year old gazed on the Nou Camp one last time. It was 1am when he finally decided to make his move and begin the long walk home.
The man who scored the goal that won Spain the 2010 FIFA World Cup is an icon in his own way. The Spaniard was a vital cog in the well-oiled Barcelona machine. Messi, Suarez and Coutinho may have been the goal-scorers, but Iniesta's influence was just as important, if not more.
https://twitter.com/hashiyea/status/998303526492299264
https://twitter.com/cartoonkamath/status/998317654669647873
https://twitter.com/Biryanist/status/998333065545027584
https://twitter.com/RafaFallon/status/998299492062584833
https://twitter.com/israr2408/status/998302387063414785
https://twitter.com/bgxrmcf/status/998298740342468608