"Biggest Problem is the Government Itself": Andrey Rublev Raises Concerns Over Australian Open 2021
Published 11/27/2020, 7:52 AM EST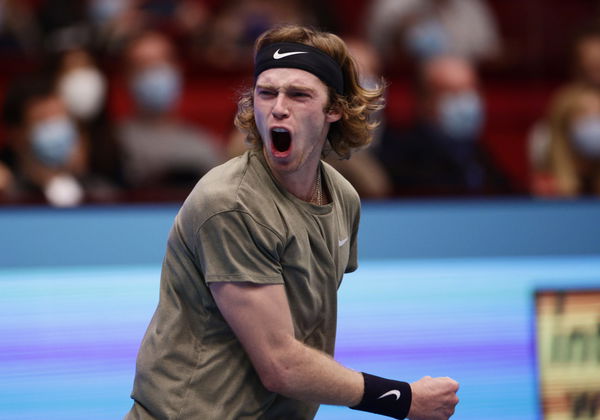 Russian tennis star, Andrey Rublev, has said that lack of clarity from the government is the biggest hurdle to enlisting his participation for the Australian Open next year.
He said the government appears confused on whether to ask players to serve mandatory quarantine and allow crowds for the tournament or hold the event in front of spectator-less stands.
Andrey Rublev criticizes clarity on rules for Australian Open
ADVERTISEMENT
Article continues below this ad
While February 1 is likely to be locked as the start date for the tournament, the Victorian government is reportedly adamant on asking players to serve 14 days of quarantine without the option of training.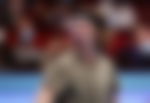 Talks are on with Tennis Australia, ATP and the WTA in the hope that the Victorian government would eventually grant players the leeway of practicing while in isolation.
It was an incredible experience to play at the #NittoATPFinals for the first time in my career. I was very lucky to qualify this year in London and be part of one of the main tournaments of the season. Thank you @atptour for this award, I'm happy to finish this year #8 pic.twitter.com/uRfdKXYJsM

— Andrey Rublev (@AndreyRublev97) November 23, 2020
The players, who have enlisted participation for the year's first Grand Slam are likely to arrive by the first week of January.
Asked if two weeks of quarantine is the major headache, Rublev said, "No, the biggest problem is the (Australian) government itself."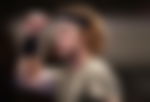 "At first, they wanted to make sure that the athletes arrive at a certain time, sit out in quarantine and then live a normal life. That is, there would not be that very 'bubble'. There would be an ordinary normal life and competition with the audience. Then they began to consider the option of a tournament without spectators due to the appearance of new cases of infection," the Russian said.
"There is no exact answer": Rublev on doubts surrounding Australian Open
"That is, it is again a 'bubble': a hotel, a court, matches without spectators. When more cases were discovered, the government decided to close the borders until January," Rublev added.
He said all that he has been able to gather is that all tune-up ATP events ahead of the Major may not go ahead as scheduled as border restrictions have been put in place till January.
"About Australia, I know that entry into the country is closed until January. This, as I understand it, means that there will be no tournaments before Australia, and it will be postponed by a week or two, and only this tournament will be played," Rublev said.
"There is no exact answer, they should give information in the near future," said the Erste Bank Open champion.
Rublev still undecided on Australian Open participation
ADVERTISEMENT
Article continues below this ad
On whether he intends to travel for the tournament, Rublev said a lot will depend on what the organizers eventually decide.
"I myself do not know what options are being discussed now and everything will depend on what they decide.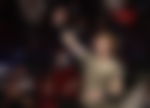 "Perhaps, there will be a two-week quarantine or perhaps a tournament without spectators and free movement. Or a bubble," Rublev said.
ADVERTISEMENT
Article continues below this ad
Despite the pandemic cutting the season short, the Russian had a memorable 2020, winning five Tour titles. He also played his maiden ATP Finals this year.