Andrey Rublev Fights Back Against Tommy Paul and Survives at Mutua Madrid Open 2021
Published 05/04/2021, 9:25 AM EDT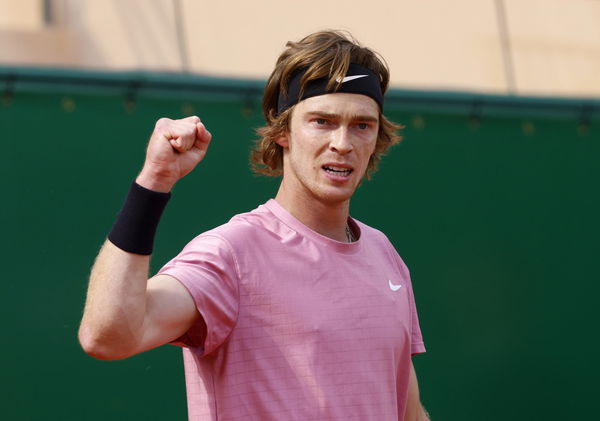 ---
---
World No.7 and Monte Carlo Masters finalist Andrey Rublev scraped through to the third round of Mutua Madrid Open 2021 against unseeded American Tommy Paul in a 2 hour 20-minute long match.
ADVERTISEMENT
Article continues below this ad
Andrey Rublev chokes and gives the first set to Tommy Paul
Rublev didn't start like many expected. He was not as attacking as he usually does, but also wasn't making many mistakes. At 2-2, Rublev took a jab at Paul for the first time and was successful in getting the first break of the match and lead 3-2.
ADVERTISEMENT
Article continues below this ad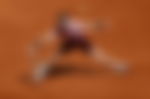 He soon stretched his lead to 4-2 but an error-filled game on his serve gave Paul the break back to restore parity at 4-4. From here, both the players exchanged their service games.
Rublev tried his best to get the break back and was successful, and then he served for the first set. But his lack of conviction again haunted his serve and Paul saved the opening set. At 5-5, Rublev again broke Paul to serve for the match again. After failing to consolidate the break again, the set moved to a tiebreaker.
Rublev continued with his superior hitting power to trouble Paul. He quickly stormed to a 4-0 lead in the tiebreaker; however, from here, Rublev choked. Smart tennis from Paul and erratic hitting from Rublev saw him surrendering his lead and giving the first set to Paul. The American won the tiebreaker 7-5.
Andrey Rublev's come back to stay in Mutua Madrid Open 2021
The second set surprisingly saw Rublev again on the back foot again. Paul was finishing his service games quicker than Rublev. The World No.7 was made to do extra work to win his service games. Leading at 3-2, Rublev saw the set's first break point, but Paul saved it.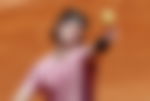 After saving a breakpoint, Paul tried his best to break Rublev and win the tie, but Rublev held on. Catching Paul off-guard, Rublev took an unlikely break to serve for the match at 5-3. And, unlike the first set, Rublev was clinical and leveled the match.
A close final set finish
Continuing his brilliant serve, Paul started the third set on a good note. Leading at 2-1, Paul had two break points saved by Rublev. At that point, Rublev seemed all over the place with his serve and shot placement. But his experience saved him yet again.
In the next game, as Paul exhausted his energy reserve, Rublev came back at him. Paul hung on as Rublev was close to breaking the American's serve.
ADVERTISEMENT
Article continues below this ad
The final set reached 4-3 with Rublev serving. But the Russian continued his topsy-turvy service games. Paul again saw a break point saved by Rublev. Doing all and seeing no fruit, Paul faced pressure as he served to stay in the match. But the American faulted and handed Rublev an escape line. Rublev accepted the invitation and won the match – 6-7, 6-3, 6-4.
ADVERTISEMENT
Article continues below this ad