Andrey Rublev's Music Career Before Tennis With His One Direction Cover Band
Published 04/04/2021, 8:02 AM EDT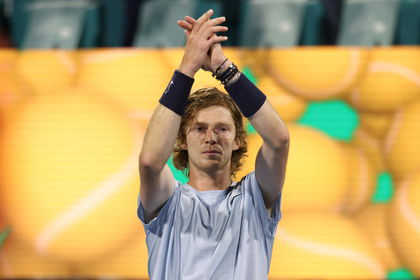 ---
---
Russian star Andrey Rublev has had a brilliant tennis career. Despite being in his early 20s, he has already managed to get a handful of titles under his belt. But before his emergence as a tennis star, the Russian had an inclination towards music. He was part of a music band called 'Summer Afternoon,' which covered songs by the former boy band, One Direction.
ADVERTISEMENT
Article continues below this ad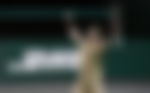 Rublev was extensively involved with his four-member band, which initially consisted of Ivan Juravlev, Vladislav Naumkin, Vyacheslav Naumkin, and Rublev himself.
ADVERTISEMENT
Article continues below this ad
Summer Afternoon had started back in 2015, and the band still has a channel on YouTube. Their first production was the cover of One Direction's famous song, 'Steal My Girl.'
Andrey Rublev sang Steal My Girl by One Direction
In the cover video, Rublev jollying and singing can be seen with his fellow band members. Even though the channel has less than 200 subscribers, the video has garnered 82,000 views on YouTube.
The channel has three videos, all of them from 2015, and has not been active since then.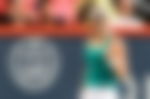 Nevertheless, Rublev later has explained his experience with the band and shooting the music video. He revealed how it felt working with a director, and recording in a professional studio.
"We found the location, then we found a guy who can do music videos. He was directing us, telling us where to walk, or run, or just standstill. For the first five minutes, I was a little bit nervous. But only for a couple of minutes.
"Then I got so lazy because we kept doing the same things over and over again. You can see parts in the video where I'm just staring and tired," Rublev said.
Current state of 'Summer Afternoon'
Comments from Rublev indicate that the group has ended. As his stature in tennis grew, his proficiency in music came into the limelight. He was asked about his priority and the Russian, without any, hesitation chose tennis.
"We were just having fun. Now, tennis is my life. Since I was a kid, I always liked music; I was trying also to play guitar. But now I'm 100 percent in tennis," Rublev said.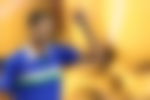 Andrey Rublev's desire for a possible music career
But Rublev has not given up on his music dream. He does look forward to releasing his own music some years later. Yet as he said, he won't do anything else other than tennis before he reaches the elite tier of the sport.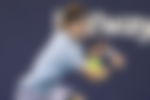 "For sure, in the future, I would like to release some music. But tennis comes first, and we'll see what happens later. The band will do more music, but I don't know if I'm going to be part of it or not. Right now, tennis is the most important thing for me.
ADVERTISEMENT
Article continues below this ad
"If I'm going to be good at tennis, then I can try something else later."
Probably music has gone down on Rublev's list. It is more of a hobby and maybe in the future, he might make a return to music. But for now, the Russian is pursuing a strong career in tennis.
ADVERTISEMENT
Article continues below this ad