Former World no.1 Andy Murray voiced his support towards the organizers of the on-going Davis Cup Finals as Great Britain won their first tie against the Netherlands on Wednesday. Andy gave a head start to Great Britain with a sensational victory over Tallon Griekspoor of the Netherlands.
The Davis Cup Finals, which started on Monday, has been at the heart of criticism for its poor organizing and its unavailability on streaming services. Fans have vented out their frustration on social platforms about mistakes being made by the ITF in association with Gerard Pique's Marketing Company, Kosmos.
However, Murray has lent his support towards the team event and asked people to wait till the event is done as it would be too early to comment upon such a big event. He was quoted as saying "It feels like there are a few people that want to bash the event even before it's started. I think they have to let that go and wait for the event to finish before we get a fair view on what this event is now."
The new format of the Davis Cup had invited extreme reactions from players and many opined that the new version of the "World Cup of Tennis" will not be the same anymore. With numerous errors right from displaying the names of players to not updating the scores, tennis fans seemed to have not taken it lightly, especially on Day 1.
However, things had slowly started to change and with the arrival of Rafael Nadal yesterday, people have slowly started to give positive vibes towards the tournament and in the coming days, it is only expected to grow as Novak Djokovic also played his part in Serbia's 3-0 win over Japan earlier today.
Coming back to Andy Murray, he had made a fantastic start to his campaign as he defeated Tallon Griekspoor of the Netherlands in three, hard-fought sets, 6-7,6-4,7-6. After losing the first set to the Dutch, Andy Murray got a break-point immediately in the second set to clinch it, 6-4. But, he was down 1-4 in the third as he displayed absolute grit to bounce back and take the deciding set to a tie-breaker and won the match. His brother Jamie Murray, partnered with Neal Skupski had won the deciding doubles rubber, 6-4,7-6(8-6) as they registered their first victory in Group E.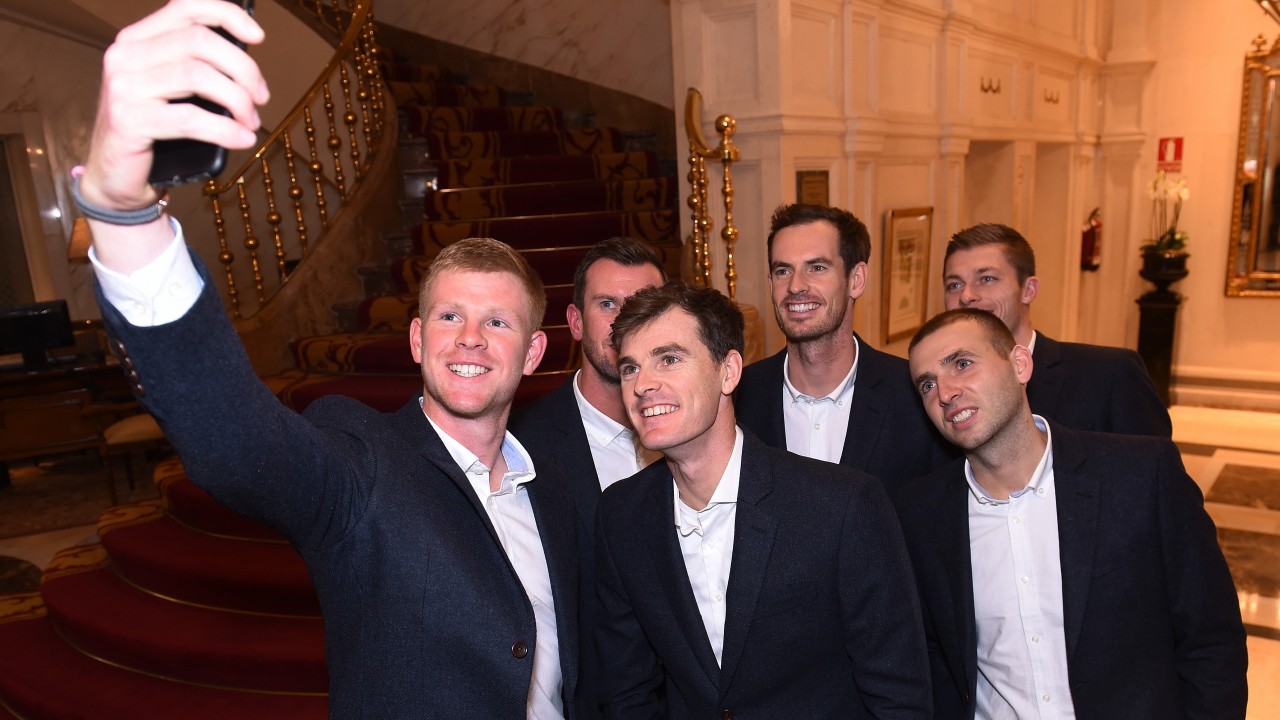 Even in the post-match interview on-court, Andy seemed to have been impressed with the crowd support as he said "It was a packed and really good atmosphere, with a lot of Dutch Fans. That's fantastic. You really want to see that in every match." 
It looks like Andy Murray is pleased with the way the Davis Cup Finals is being organized. Even Novak Djokovic has stated that this tournament should come immediately after the US Open in September, Gerard Pique would heave a sigh of relief as he looks to push the schedule of the tournament well before November in 2020.