Andy Murray Opens Up on Rafael Nadal Situation
Published 01/03/2019, 12:19 PM EST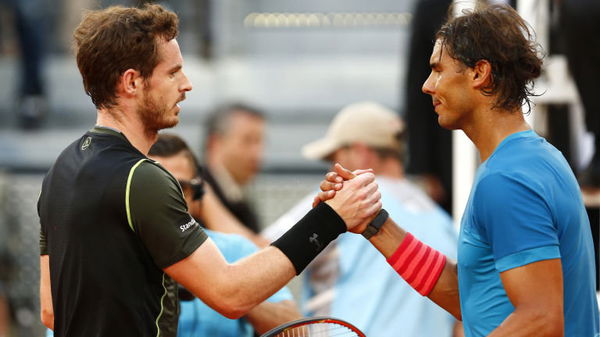 ---
---
Andy Murray lost his round of 16 match at the Brisbane International tournament. His opponent was Russian player, Daniil Medvedev, who beat him 7-5, 6-2. He was recently interviewed after the loss and soon, the subject of Rafael Nadal cropped up. Nadal had pulled out of the Brisbane International owing to a thigh strain. Murray himself had returned to the fray after battling injury.
ADVERTISEMENT
Article continues below this ad
The Briton confessed that he just heard of Nadal's injury before he came in. However, he did not know exactly what the issue was that plagued the Spaniard.
Murray said, "My understanding is he's had quite a few different issues. There's not just been one thing in particular. And yes, it's difficult sometimes when you don't compete or play for a long time, when you then start preparing, and again, whether it's practicing or playing against top players, your body takes time to adjust to that. And some people think that we as tennis players, we play too much, but also our body gets used to competing week in, week out and playing lots of matches and that kind of becomes our norm."
ADVERTISEMENT
Article continues below this ad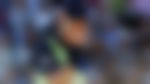 "And then when you take that away and stop for three or four months and then come back and start trying to do it again, your body hurts in different places, and sometimes it might not necessarily be an injury as such. It might be pain that has come up. So hopefully it's nothing too serious and he'll be okay for the next couple of weeks."
ADVERTISEMENT
Article continues below this ad
Murray seems to have recovered to an extent from his hip injury and it showed no signs of affecting him during the tournament. Speaking about his injury status, he said, "It's been a really hard 18 months, a lot of ups and downs…I'm happy I'm back out here again. I'm going to try to enjoy it as much as I can. I don't know how much longer it's going to last. The reason for having it done was to allow me to get back competing…that's what I want to keep doing…I'm not finished playing tennis yet. I was thinking if I play a five-set match and it was four hours, how am I going to feel?"
Coming back to Nadal, the World number 2 said, "I did an MRI and it shows a small strain on my left thigh. I tried to play, I wanted to play, but recommendations from the doctors [were otherwise]," he said. "I feel better than I did four days ago. It's a risk to damage my body for one month if I play here."
ADVERTISEMENT
Article continues below this ad