Andy Murray Was Rejected By Several Women For Wimbledon Championships 2019
Published 06/20/2019, 5:35 PM EDT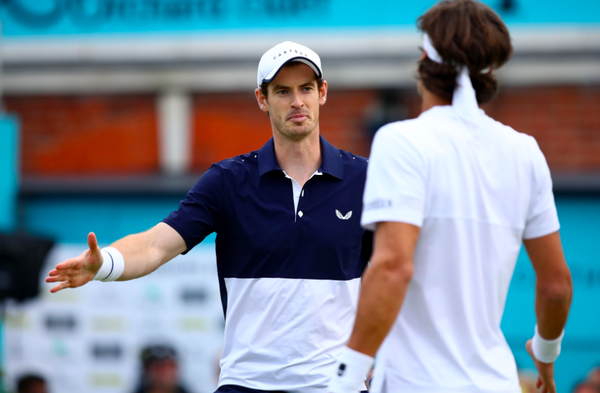 The former World Number one tennis player, Andy Murray makes a winning return to the professional tennis courts at Queen's Club Championships 2019. After his win, the Scotsman mentioned that he will be teaming up the Frenchman, Pierre-Hugues Herbert for the Wimbledon Championships 2019.
ADVERTISEMENT
Article continues below this ad
Post this match today, Andy Murray revealed that he was rejected by several women till now to whom he asked out for teaming up at Wimbledon Championships 2019 in the mixed doubles event. He and his partner, Feliciano Lopez dispatched the Colombian top-seeds Robert Farah and Juan Sebastian Cabal 7-6 (7-5) 6-3 in the opening round at the west London club.
ADVERTISEMENT
Article continues below this ad
"It was brilliant. I enjoyed it a lot," Andy Murray said. "I was a bit slow at the beginning and got better as the match went on. I'm fortunate to be back playing again." It was Murray's first appearance on the professional courts after he underwent his career-saving hip surgery and he was like a kid at a candy store.
ADVERTISEMENT
Article continues below this ad
"Leading up to the match I was quite relaxed but I was a bit nervous when we started walking to the court. You want the nerves and the butterflies in the stomach and I had that. I feel optimistic about the future," Andy Murray continued.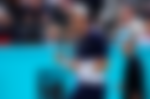 The three-time Grand Slam champion shared his insights from today's match. "I learned quite a bit tonight," Andy Murray added. "I expected to be the worst player and do not feel particularly good on the court, which was probably the case in the first set. But then I think I started to play better in the second and started to serve a bit better, see the returns a little bit better and things."
ADVERTISEMENT
Article continues below this ad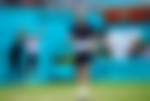 Andy Murray feels comfortable after undergoing hip surgery. "I have zero discomforts in my hip after the match. Nothing. And if I had done this last year, I'd be here aching, throbbing, and feel bad the next day. So I'll just keep pushing and see how it goes. But I feel optimistic about the future. I don't know how long it will take to get to that level, but, hopefully not too long," he added.