Andy Murray: Can he do it?
Published 02/11/2016, 1:20 PM EST
By

Follow Us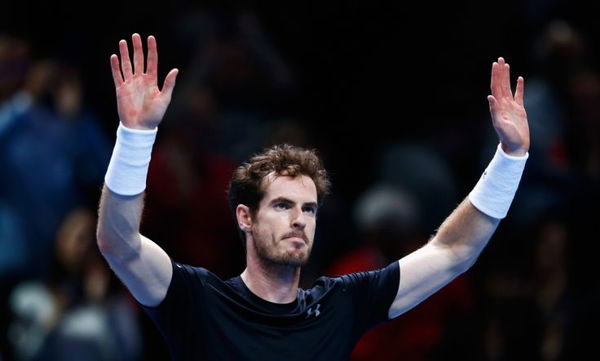 Andy Murray has had many ups and downs this year already. In the Australian Open, Andy played some of the finest tennis to reach the finals yet again, knocking out Milos Raonic of Canada in a cracking five-set encounter in the semi-finals. Then again, in the finals, it was a match to forget as Novak Djokovic had answers for every question Andy had to offer. The result of the match never really swung in Murray's favour and it was a complete dismantling of the Scotsman. It was the fifth finals defeat at the Rod Laver arena for him. A defeat at this level is hard to take and more so if it comes against your greatest nemesis, Novak Djokovic.
ADVERTISEMENT
Article continues below this ad
The Scot needs something radical and quick, lest his chances of winning a Slam or even a Masters 1000 would be slim. The reason being that Andy is currently World Number 2 and will always be in the other half of Novak's draw, which implies that Andy will be facing Novak in most of the finals assuming both the players do reach the finals.
With Amelie Mauresmo in his coaching staff, Murray should look to build his mental strength. Mauresmo's experience of facing the toughest of situations on the court can certainly help him in coping with the heart-breaking losses and building himself to get back to winning ways. As a player, it is important to win to build confidence. Last year, Andy, almost single handedly lead Britain to Davis cup victory, so clearly ability is not the matter in question for him.
Andy is world number 2 for a reason. Since teenage years, Andy has shown a vast reservoir of talent, skill and yearning to achieve. Even in a year dominated by the Serbian, he has managed to stay as close as possible to Novak in the ranking points tally. If he is consistent and persistent enough, he can outstrip Novak in the points department and may even become world number 1 for the first time in his career.
A soon to be a father, Andy's career may take a different turn. For Novak, fatherhood aligned all the stars in a perfect direction. Hopefully for Andy too, a similar destiny awaits. Future tournaments' results will complete the story for us.