Andy Ruiz Demands a Trilogy Against Anthony Joshua, Reveals What Went Wrong in the Rematch
Published 12/07/2019, 9:25 PM EST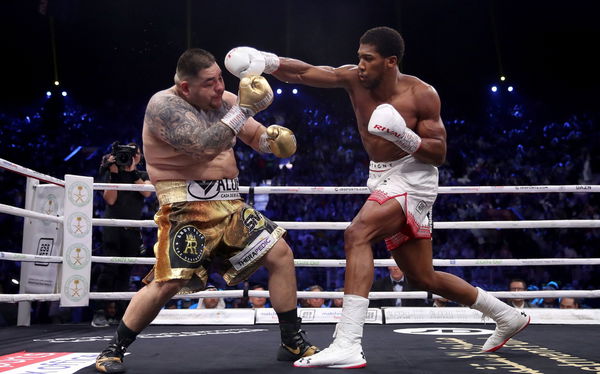 ---
---
In the much-anticipated rematch of the year, Anthony Joshua took on Andy Ruiz Jr in Saudi Arabia. This time Joshua stuck to his gameplan and won the fight pretty convincingly. Joshua used his jabs to perfection, used his reach brilliantly to box Ruiz out from the outside. Ruiz could not let his hands go this time. He was not putting pressure as he did in the first fight and it cost him the fight. Something seemed off about Ruiz in tonight's performance.
ADVERTISEMENT
Article continues below this ad
To sum it up, it was procrastination, complacency to some extent, and being overweight was the reason Ruiz did not get the expected outcome in the rematch.
When asked about what AJ did right this time and what went wrong his gameplan, Ruiz stated:
ADVERTISEMENT
Article continues below this ad
"The one thing he did good was moving around as much as he can. When I would let my hands go, I would land my punches. I think from being overweight it kind of holds me back. I think I was just looking for 1-2 punches instead of usually that I am throwing 4-5 punches."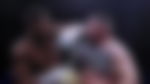 Ruiz came into the fight weighing 286 pounds, the heaviest he has been in the last 10 years of his pro career. The last time he was 268 pounds. While Ruiz claimed that being overweight would grant him more power that notion does not make sense. Ruiz was already overweight in his last fight, yet he got the job done. It was not his power that won him the belt. It was his speed and insane combos that rattled Joshua in the first fight. However, in the rematch, those elements were missing for Ruiz.
However, Ruiz is not done yet as he demanded a trilogy fight against Joshua. He believes that the outcome would have been very different had he listened to his team during training.
ADVERTISEMENT
Article continues below this ad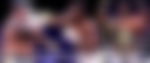 "I took his shots really good. I did not feel really hurt besides the one that he cut me. That as bothering me a little bit. But we all hit hard in Heavyweight division. It only takes one punch to change the fight. But I think I took his punches really well. He did not knock me down at all as I did in the first fight."
"I should have just taken it more serious. And I think it would have been a different fight."
ADVERTISEMENT
Article continues below this ad
"I was a little frustrated. because we did not do what we were working on. Like I said I was not fluid enough and I was not moving the way that I wanted to move. I think being overweight got the best of me. But I think being lighter I am gonna let my hands go and I am gonna be a completely different fighter."
A trilogy between Ruiz and Joshua does not sound bad at all. However, an immediate third fight would make no sense. There are a lot of moving pieces in the division with Fury and Wilder fighting early next year. And a fight between Joshua and the winner of Fury vs Wilder would make the most sense.