Andy Ruiz Jr on Ending Anthony Joshua Career: "It's Either Me or Him Inside The Ring"
Published 11/27/2019, 3:12 PM EST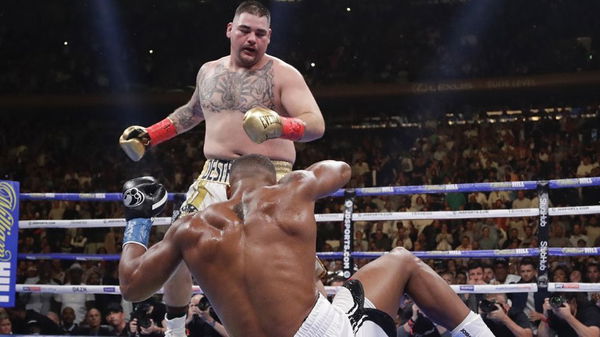 ---
---
In one of the most anticipated boxing fights of the year, the former champion, Anthony Joshua will step into the ring to face the man who handed his only loss in his professional boxing career. In the cruel sport of boxing, Anthony Joshua finds himself in a tough position where this rematch against Andy Ruiz Jr is a must-win one.
ADVERTISEMENT
Article continues below this ad
Many fans even believe that another loss might lead Joshua to retire from the sports. On the other hand, a loss for Andy Ruiz might take everything that he has earned after his huge win over Joshua away. The stakes are very high in this fight and it seems both the fighters are aware of it.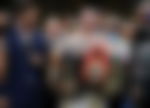 ADVERTISEMENT
Article continues below this ad
In a recent face-off interview between Joshua and Ruiz, the champion, Andy Ruiz made it very clear that he is stepping into the ring to put an end to Joshua's career. When asked about the stake involved in the fight, Ruiz replied:
"I have to, right? He's trying to take my career as well. It's either me or him inside the ring. I will and I am."
In the first encounter, many believed that Joshua was not in his full elements coming into the fight. Of course, there was a change in opponent, but there was also a rumor that Joshua was knocked out during the training that affected his performance during the fight. It also felt as if Joshua did not want to be there in the ring that night. When asked about whether Joshua quit in the first fight Ruiz said:
"A little bit. I feel he quit because of the way that it was won. I think he was still out of it, I didn't think he knew where he was at that moment. I think that he quit."
ADVERTISEMENT
Article continues below this ad
The former champion, Anthony Joshua replied back with:
 "The referee waved off the fight. It's just opinion, innit. I roll with it, I ride with it, I'm a champion through and through, no matter what anyone says to me."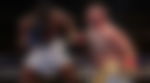 ADVERTISEMENT
Article continues below this ad
"The conclusion is, 'I quit,' but I feel like why wouldn't I have stayed though? He hit me with a shot I couldn't recover from and I still stuck in there." Joshua continued.
This rematch is very crucial considering the landscape of the heavyweight division right now. The winner of this fight might face the winner of Fury vs Wilder 2 to determine who the best heavyweight is. Do you think, the first fight was just a fluke? or history is going to repeat itself on December 7th.